Kid-Style Worship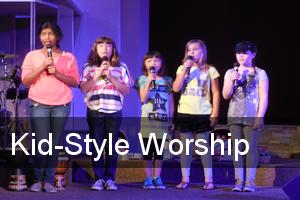 Jennifer Hammar
Associate Pastor
August 2013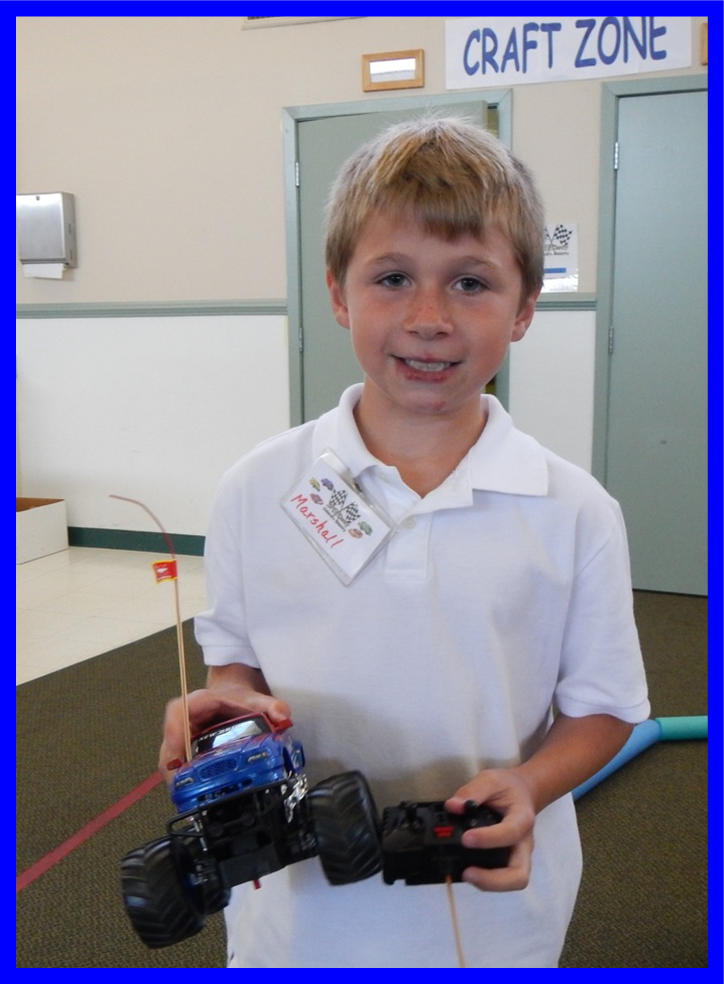 Kids' Worship Rocks!
What do birdhouses, popsicles, car races, and parables have in common? They all add up to an awesome Sunday morning at the SPEEDway Children's Ministry!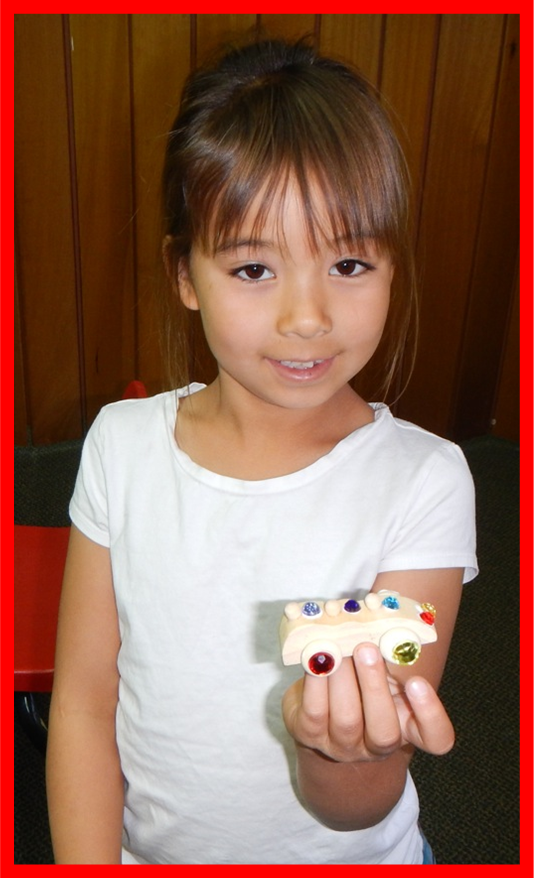 During Kids' Worship our K-5 kids start out in the Bible Zone for worship and the Bible story lesson. The kids then break up into 3 groups. The groups rotate through the Craft Zone, Snack Zone and Game Zone. In these activity zones, the lessons are reinforced.
For example, when the kids learned about serving in the Parable of the Good Samaritan, the Snack Zone that day had the kids serving each other food. When they learned about the Wise and Foolish Builders, the kids made birdhouses in the Craft Zone. When they learned about the importance of heavenly treasure from the Parable of the Foolish Rich Man, the Game Zone had the kids use remote control cars to move their treasure from "earth" to "heaven."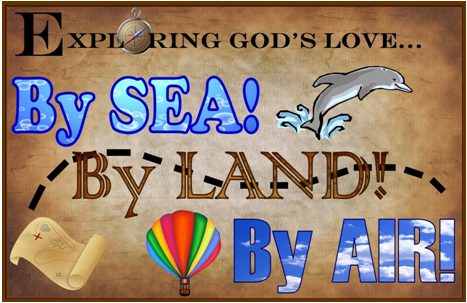 At the SPEEDway, learning about God's love has never been so much fun!
SUMMER SPECTACULAR 2013
Exploring God's Love: By Sea, By Land, By Air!
This past month our theme has been "By Land." The kids have explored the land-themed parables of Jesus which help teach us what's most important to God, and therefore, what's most important for us! To go along with our "By Land" theme, the Game Zone has been centered on remote control car races!

The Celebrate!
AUGUST 2013
READ MORE: