Sign Me Up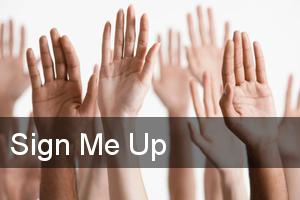 Richard Reaves
Senior Pastor
August 2013
A few Sundays ago I led a Membership Class for those interested in learning more about SCFBC and what we expect from our members. At the end of the class seven people checked the option "Sign me up. I want to become a member."
What a joy to see those new to our church family make a decision to become dedicated members. For our church to effectively carry out Christ's Great Commission to lead irreligious people into becoming growing disciples we need people willing to firmly commit to Christ and His church.
Our Membership Covenant pulls no punches in its expectations. It reads as follows:
1. I WILL MAINTAIN THE UNITY OF MY CHURCH
by acting in love toward other members
by refusing to gossip
by supporting the leadership
2. I WILL FACILITATE THE GROWTH OF MY CHURCH
by praying for its growth
by inviting the unchurched to attend
by warmly welcoming those who visit
3. I WILL SERVE THE MINISTRY OF MY CHURCH
by discovering my gifts and talents
by being equipped to serve by my pastors
by developing a servant's heart that is "Here to Serve"
4. I WILL SUPPORT THE TESTIMONY OF MY CHURCH
by attending regularly
by living a Godly life
by giving regularly
Are you ready to make these commitments to the SCFBC family? Join us as we serve God together.
The Celebrate!
AUGUST 2013
READ MORE: