Campus Transformation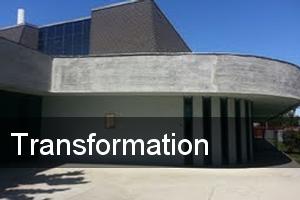 Dave Wilson
Church Administrator
September 2013
There are many changes taking place in SCFBC right now: spiritual, corporate processes, new faces, the physical appearance of our buildings. Our campus has been looking dated and shabby for a while, and it's time to give it a much needed face-lift.
Campus Face Lift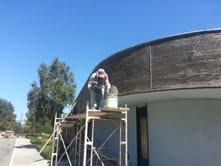 As you've seen so far, we are changing the mid-portion of our Sanctuary building from its rotting redwood siding panels to much more durable and long lasting stucco with diamond tile accents. But the big change is that we are ready to paint the entire campus in a new modern color scheme. A painting contractor has been chosen and will be painting the Bethlehem building the first week of September. Bethlehem is paying for that paint job, and it will be a great opportunity to see our new color scheme up close.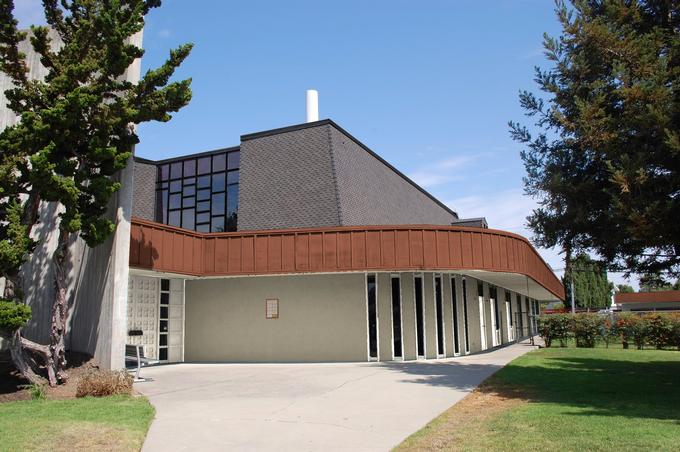 Artist Rendering - Doors Will Be Red
As for the timing of when we paint the Sanctuary and Fellowship Hall buildings, it is all up to you. We are ready to go, but don't want to secure a loan for the $36,000 expense of having the buildings painted. So over the next few months you will be hearing announcements explaining how you can help get this much needed project funded and accomplished. The inside of our Sanctuary looks beautiful, but the thousands of people that pass by our church everyday will never see it because the outside tells a different, discouraging story. Help us transform the outside of our campus so God can continue to transform people inside. If you are interested in donating right away, write "Church Paint" on your check or giving envelope.
Additional Projects
We recently began patch work on the Sanctuary building's lower rooftop to prevent water damage to the Sanctuary renovation investment during this upcoming rainy season. The property team is also addressing the Education Wing rest rooms and both will be completely remodeled and upgraded to current standards within the next couple of months.
Recycling
The collection of recyclables for the months of July and August raised $70.53 and will go towards the funding of the Mexico House build. I thank everyone who is saving their bottles and cans and ask that you continue to do so. Please remember to empty out all liquid from containers before depositing them in one of the blue recycling bins on campus. If you have a large amount to donate, please arrange for a pick up with Peggy Shalloe by contacting her at appey2many@att.net.