It Is Beautiful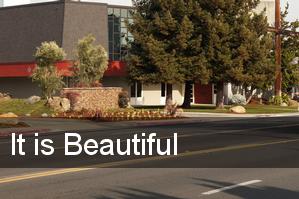 Jerry Cintas
February 2014
There has been major momentum to improve the look of our campus in the last couple of years. In 2012 we completed the remodeling of the interior of our sanctuary building. The new restrooms, lobby, parlor, and sanctuary replaced the 40 year old motif and outdated features. But a recent push has taken place with the help of the "Because It's Needed" giving campaign which raised over $40,000 to improve the outside of the campus.
Outside Face-lift
New paint, siding, landscaping, signage, and parking lot striping have all given a huge boost to our curb appeal. A lot of us have just gotten used to how it has always looked, but to our neighbors and guests we just looked like another one of those churches that doesn't care about their campus and probably doesn't care about the people inside either. With all three campus buildings now sporting a fresh coat of paint in a new color scheme, the campus is becoming very noticeable to passers-by. We have heard comment after comment about how great it looks from people who don't even attend our church.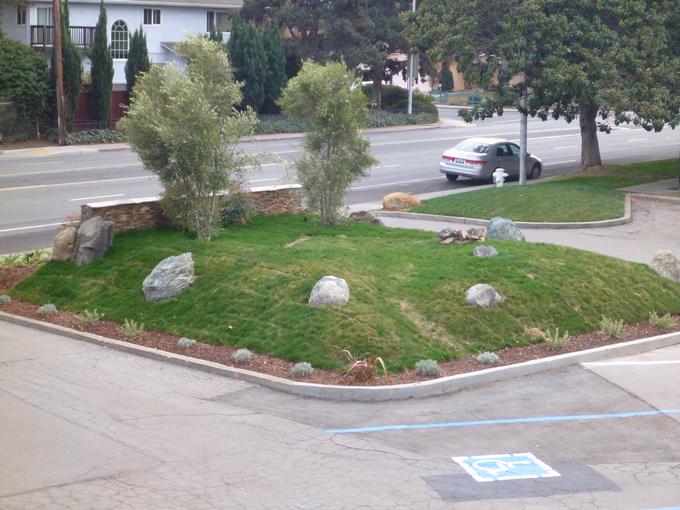 Couple the new paint with the new landscaping at the entrance to our sanctuary parking lot and we are almost "hitting it out of the park." In the next couple of weeks you will see our new signage letters saying "Santa Clara First Baptist" placed on the new rock wall and the tearing down of our old "school like" church sign. There are also plans in the works to improve the landscaping in front of the fellowship hall to tie in all of these improvements.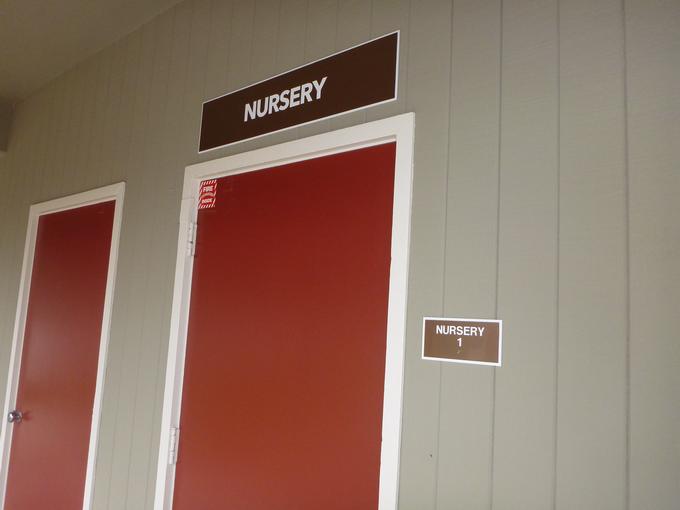 And if you haven't noticed the new wall signs, they are up all over the campus now. The old institutional looking numbers were removed from the doors and new friendly signs were placed at each door. Plus larger signs above the doors of the children's classrooms make it easier for new parents to find the location of their kids' classes.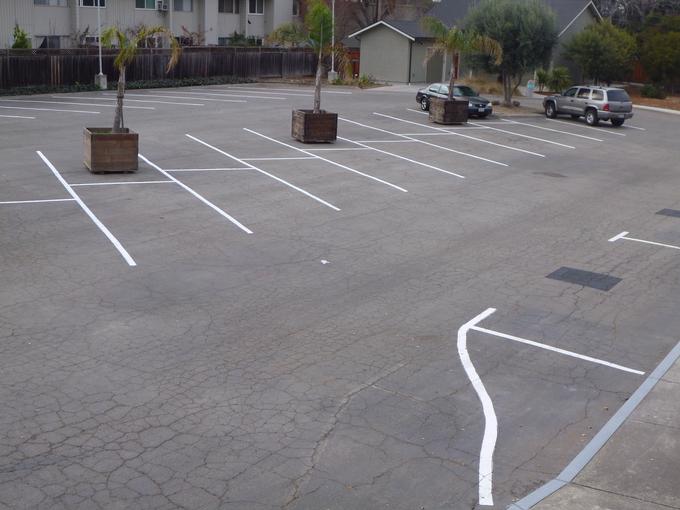 So what about those parking lot lines? Most were hardly visible and it was a guessing game on whether you were parked correctly or not...until this week when they were repainted. Wow! That was definitely a "Because It's Needed" project.
What's Coming Up
Some projects on the horizon for 2014 are remodeling the fireside room and transforming it into a children's worship center complete with sound system, colored lights, projection system, stage, and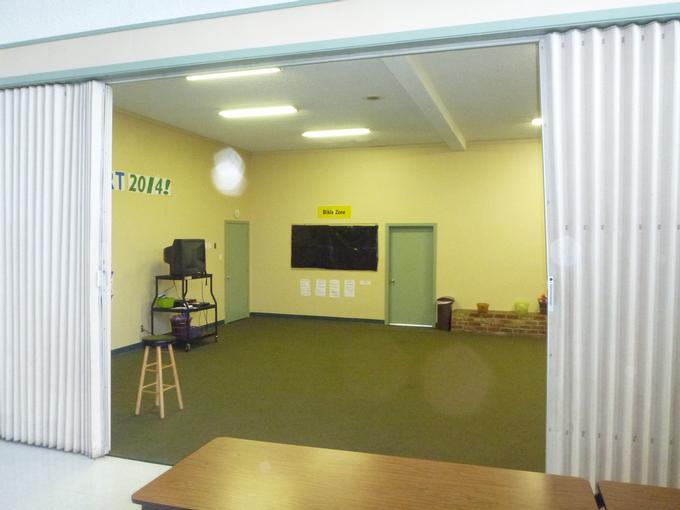 a new entrance wall and doors where the accordion door is now. As part of that project, we plan on improving the Fellowship Hall lobby with new tile, lighting, check-in counter, and information display. These projects are long overdue and will create a more welcoming environment for the kids and parents.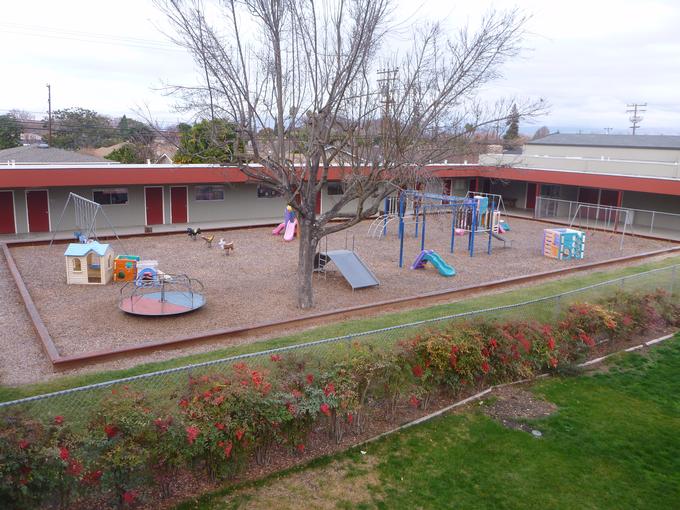 And if you want to look even further out, plans are being discussed for a new playground area with updated equipment, more seating, new fencing, shade, and a barbecue area. Imagine a beautiful park right here on our campus where the parents can sit and watch their kids playing on fun and safe equipment out in the warm outdoors. Coming soon!