Journey to the Cross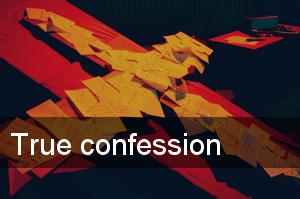 Sharon Cintas
Worship Program Director
April 2014
It is said that confession is good for the soul. While I believe this to be true, what passes for confession in my own life is often saying the right words quickly before taking the bread and cup on the first Sunday of the month. In Psalm 51, David pleads "Have mercy on me, O God, because of Your unfailing love. Because of Your great compassion, blot out the stain of my sins. Wash me clean from my guilt. Purify me from my sin. For I recognize my rebellion; it haunts me day and night…"
The words in Psalm 51 are powerful, almost gut-wrenching, as if David was really sorry for what he had done! True confession is about more than saying the right words. Confession is an attitude of humility and repentance. When David realized his sin, he sought God's forgiveness. David fell to his knees, wrecked; he laid out his failures and cried out to God. This was not very kingly behavior, but David cared only about confessing and being forgiven.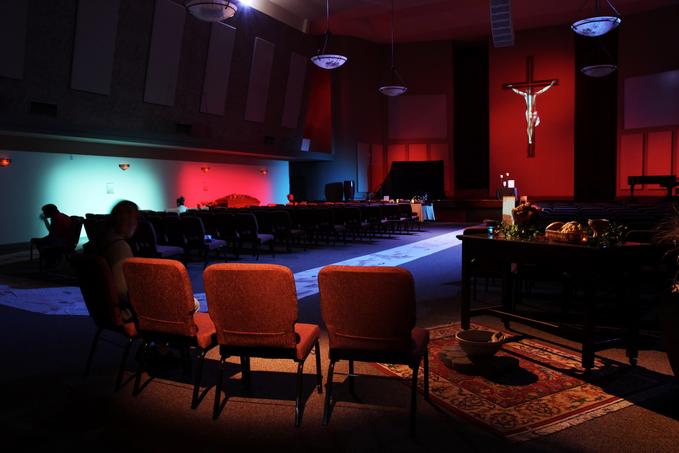 Journey to the Cross is an opportunity to spend some concentrated time in prayer and confession, reflecting on Jesus and His sacrifice for us. The "Prayer Walk" will be open all day on Good Friday, April 18th from 10:00am – 9:00pm. You are invited to come at any time during those hours and receive a prayer guide that will take you through 10 stations reflecting on Jesus' last words as He hung on the cross. This year's prayer walk has been redesigned with new stations providing for a fresh experience this year.
We will have invitation cards available to invite others to this experience. There is also opportunity to serve as a host in one hour shifts to help guide people and to be a friendly face as they come. You will be receiving more information about this in the weeks to come.