Going to the Summit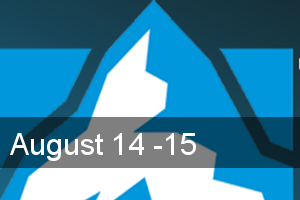 Pastor Rich
Transitioning Pastor
June 2014
It's not often that you get the opportunity to learn from so many effective leaders all in one place and time.
That's what makes The Global Leadership Summit such an incredible experience. For two days each year we have the opportunity to be exposed to the best leadership practices shared by those in church, industry and academia. Added bonuses for those who attend include participating in inspiring worship, finding encouragement for our souls, and experiencing the supportive fellowship of others who are giving themselves in Christian service.
Some of this year's presenters include:
Tyler Perry - filmmaker, actor, and philanthropist
Carly Fiorina - former CEO of Hewlett Packer
Bill Hybels - Senior Pastor of the Willow Creek Community Church
Patrick Lencioni - author, President of the Table Group consulting firm (a Summit favorite)
This year's Summit will be held on August 14-15. We will attend the satellite site at Church on the Hill in San Jose. The cost is $149 for regular attenders, $99 for military personnel, and $79 for students and faculty. You can register by calling our church office at (408) 241-7635 or emailing at office@scfbc.org
For a taste of last year's Summit experience, click on the video below and watch Joseph Grenny speaking on Intentional Leadership.