Celebration Sunday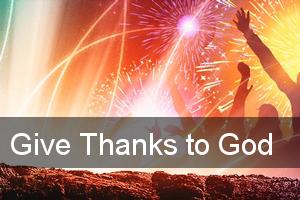 Pastor Rich
Transitioning Pastor
February 2015
Give praise to the Lord, proclaim his name;
make known among the nations what he has done.
Sing to him, sing praise to him;
tell of all his wonderful acts. Psalm 105:1-2
Nothing gladdens and refreshes the soul than reflecting on how good God has been. As we look back at the year 2014, SCFBC has many reasons to thank God for "His wonderful acts" among us.
On Sunday, February 22nd we'll dedicate our worship service to reflecting on God's goodness in and through our church family. Afterwards we'll have a special luncheon prepared by our Manna food team in the Fellowship Hall.
Plan on coming to this special event and bring a friend. Parties are fun!
The Celebrate!
FEBRUARY 2015
READ MORE: