Library Corner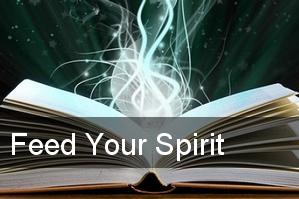 Allison Fung
March 2015
LIBRARY CORNER
When we think about how books feed our spiritual formation, we generally think of non-fiction books that help us understand scripture and theology, but fiction can powerfully shape the ways in which we think about God and our perceptions of the human condition. Here are some great reads, even some fun movies, to enrich your journey.
CAPTIVATING READS
| | | |
| --- | --- | --- |
| | | |
| The story of Gilead unfolds over decades amidst a community of people. It is a love song of sorts offered in gratitude for the wonder and beauty of life. | Deadline is a heart-pounding murder mystery involving a tragic accident under suspicious circumstances that leads to a deeper search for the meaning of life. | In this thrilling chiller, a man meets God while searching for answers to his daughter's disappearance. The Shack is a compelling depiction of life's integral dance with the Divine. |
| | | |
| Told in the voice of Jacob and Leah's daughter Dinah, we meet the fascinating feminine characters who gathered within The Red Tent during their cycles of life. | Two women, centuries apart, are joined through a tattered journal in The Scarlet Thread as they contend with God, husbands, and even themselves amidst the harsh conditions of the Oregon Trail. | Revisit C.S. Lewis's classic fantasy series of a magical land and unforgettable characters. The Chronicles of Narnia is a great series to read aloud with your kids. |
WATCHLIST
Need a little escape? Browse the library's great selection of DVDs, including:
| | | |
| --- | --- | --- |
| | | |
| A young man survives a disaster at sea and is hurtled into an epic journey of adventure and discovery in Life of Pi. | Iesodo (Yay-sa-doe) Faith is a fun family film about an unlikely group of bird friends trapped at sea who learn that when you have faith, anything is possible. | Enjoy a delightful comedy about a stressed out super-mom who conspires with her girlfriends to have a Moms' Night Out while the husbands watch the kids. |
BROWSE THE SCFBC LIBRARY FROM HOME OR ON THE GO
You can browse the library catalog online at http://www.scfbc.org/library.htm or directly from your Apple or Android device. Simply download the LibraryWorld Search app FREE from the Apple or Android AppStore.
Once downloaded, enter "SCFBC" in the Library Name field (no Password needed) and you're all set!