Summer Life Groups!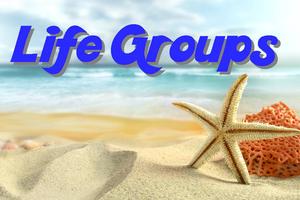 Jenny Gregg
Director of Discipleship
May 2015
Summer Life Groups are just around the corner and from May 3-30, you'll be able to choose from an exciting variety of Life Groups for the summer trimester.
Life Groups are small groups of people who meet together each week to learn, grow and have fun getting to know new people, studying the Bible, discussing other topics, or just enjoying common activities together.
At the start of each trimester, everyone is encouraged to join a Life Group. Most operate on a trimester basis, but many are ongoing groups, open to newcomers at any time. All of the summer Life Groups have made their plans with summer in mind—knowing that sometimes people have to work around vacations. When you sign up for a Life Group, the leader will contact you and you can discuss any questions at that time. Regardless of which Life Group you choose, sign-up this May—this is an opportunity you don't want to pass you by!
For more information about Life Groups and to sign up (beginning May 3), go to SCFBC website.
The Celebrate!
MAY 2015
READ MORE: