Changes on the SPEEDway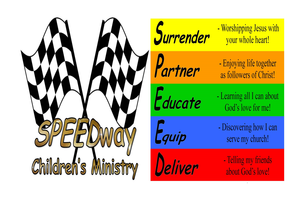 Susi Reaves
Interim Director of SPEEDway Children's Ministry
August 2015
As the summer starts to wind down, school shopping is on our minds, and we begin preparations for the new ministry year, there will be many changes happening at SPEEDway in August…
THE NEWLY RENOVATED NURSERY WILL BE OPENING!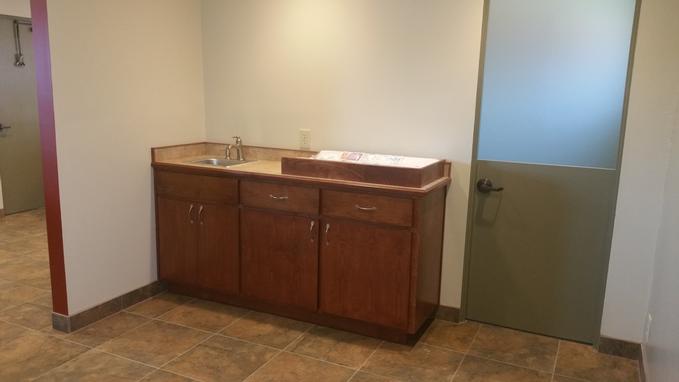 After over a year of research, planning and preparation for a total makeover of our Nursery rooms, the finale is almost here!! We look forward to moving this month from our small temporary Nursery room to our beautiful and spacious new Nursery. I cannot express enough gratitude to Mary Wong, the Nursery Team Leader, and Jerry Cintas, the Director of Facilities, who have given countless hours of thought and work to make possible this renovation of what some have called "the most important room in a church." Plans are being made to have an Open House during a Sunday Grill the week before the Nursery opens for the babies and toddlers so that the SCFBC family and friends can see the finished product.
THE CHECK-IN/OUT PROCESS IS GOING DIGITAL!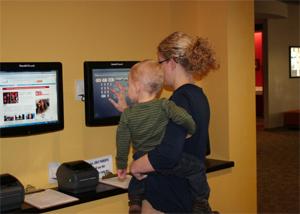 Jerry Cintas, this time in his Director of IT role, has worked tirelessly to design a digital check-in/out procedure which we will be introducing in August in order to have the entire system ready for use by the beginning of our ministry year on September 6th. Instead of printing off attendance sheets for each age group each Sunday and manually entering attendance in our registration table's laptop and having to keep track of our kids' name tags, the entire system will be streamlined with a parent's gentle tap of a monitor screen. Check-in for all children will continue to be in the Fellowship Hall Lobby and check-out will be in their classrooms. Our SPEEDway staff will also have the ability to text parents directly should there be a need to address a concern with their child. We will be using the new system for a few Sundays in August to adjust to our "learning curve".
AUGUST 23rd WILL BE A FAMILY WORSHIP DAY!
All children over age 3 will join their parents in the Sanctuary to see the K-5 kids present their musical, "Praise Rocks". The Nursery will be open to care for children under age 3.