Time to discover your SHAPE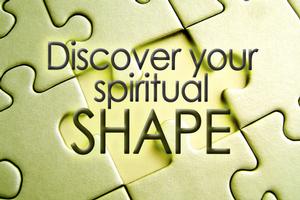 Joel Robinson
SCFBC Board Chair
February 2016
Time to discover your SHAPE
By SHAPE, I don't mean some physique of years ago. I mean your spiritual SHAPE.
This past month, Pastor Valui encouraged all of us, as members and attenders of Santa Clara First Baptist Church, to seek God's vision for our church through prayer and fasting. Pastor sent out a "Word of the Day" each morning to help focus our prayer. Some fasted from various types of food, some from TV or video games to deny our physical bodies and focus on our spiritual lives. In those times of craving or desire, we took time to pray for God's strength and wisdom to overcome the temptation as well as to lead us in this year to come. The faithfulness that helped us overcome the temptation is the same faithfulness that will lead us forward.
As we continue to seek God's vision, we also need to be preparing ourselves for the role we will play in accomplishing the task. That's where your SHAPE comes in. Paul said, "Just as a body, though one, has many parts, but all its many parts form one body, so it is with Christ." 1 Corinthians 12:12. We are all part of this. God has a plan for all of us to participate in this vision and has equipped us all for this good work. Your SHAPE is defined by your Spiritual gifts, Heart, Abilities, Personality, and Experiences. We are all unique and uniquely gifted. "For we are His workmanship, created in Christ Jesus for good works, which God prepared beforehand that we should walk in them." Ephesians 2:10.
How do you discover your SHAPE? And how do you figure out what to do from there?
The first step is to use the online tool provided on the church's website www.scfbc.org/shape/ to determine your SHAPE basics. The second step is take part in a one-day workshop to help you do just that. The SCFBC Board is hosting the SHAPE Summit on Saturday, March 19th at Redwood Glen Camp. This workshop is designed to help you discover your SHAPE or take the next step in using your SHAPE. As your experiences change, you learn new abilities, or God lays a new passion on your heart, your SHAPE will change. So whether you are a new or long-time Christian, discerning your SHAPE is important.
We would like everyone to participate in this event. We will be providing childcare and helping to arrange carpools to make it as convenient as possible for everyone to be part of this special day. We're still working out a few details, and hope to announce the day's full schedule very soon. Registration for the SHAPE Summit will officially open on February 21, but if you already know that you want to participate you can indicate that on your Communication Card on Sunday or contact the church office at 408-241-7635.
The Board is excited for this day of discovery and wants to partner with you to accomplish what God has called us to do. Please save this date, March 19th, and prepare your heart for God's blessing. If you have any questions, please feel free to contact any Board member or send me an e-mail at joel@scfbc.org.
Joel Robinson
SCFBC Board Chair