It's All About Relationship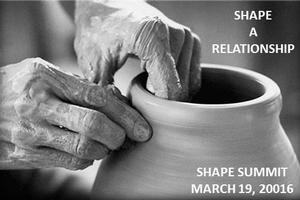 Dr. Wungreiso Valui
March 2016


IT'S ALL ABOUT RELATIONSHIP
Many of you have come up to me and said, "Pastor we really need to get know each other. We would like to get to know people better and build deeper relationship." I believe this retreat is a good start towards the goal of building deeper relationship with one another. Here are six reasons why I would like you to come to a day retreat organized for all of us on March 19, 2016.
INFLUENCE STARTS WITH RELATIONSHIP
Some people bring the best out of you and some people bring the worst out of you. Relationship is influence. You can influence a person for good or for bad. A godly and Christ-centered relationship will bring out the best in each person. A good relationship produces a good influence. Come and be a good influence to someone.
CHANGE STARTS WITH RELATIONSHIP
A good relationship can bring incredible change in a person's life. Your good influence empowers a person to make changes they seek. At the core of a good genuine relationship is love. If you do not know already, love can change people. When you come to a retreat like this it does not only help you find the "Change you seek" but help others find the "change they seek."
EDIFICATION STARTS WITH RELATIONSHIP
One moment, one word of encouragement, one person at a time, we can build up a person. Edification, building up happens in the context of relationship. The spiritual gifts operate in relationship. Your gifts are ineffective outside relationship. Love can change people but you cannot love someone that you are not in relationship with. Come build up the body of Christ. Yes! You are needed; you are integral part of the body.
FRIENDSHIP STARTS WITH RELATIONSHIP
Committing to a relationship begins with intentional and genuine relationship. A real friendship is a safe place. In this kind of relationship people know "They will be loved for who they are." Real friendship brings freedom, comfort and security in relationship. When people are free, they are real. Come and build real friendship and simply love people for who they are.
FELLOWSHIP STARTS WITH RELATIONSHIP
Caring and sharing begins with relationship. By caring I mean carrying each other's burden and by sharing, to share with others in times of need. Real fellowship, "Koinonia" begins with real friendship and authentic relationship. It is hard to cultivate koinonia when our relationships with others are limited to one hour corporate interaction on a Sunday morning. Come, show you care and find out how you can share.
LEADERSHIP STARTS WITH RELATIONSHIP
Simply put, "Leadership is relationship." All of us are in leadership roles. You are leading at home as a husband, wife, father or mother. You are leading your brother, sister or a friend. You are leading at your school, at your work place. Leadership happens in relationship.
Come and bring the best out in someone, influence them to the change they seek, build them up, and free a person by loving him/her as they are. Come and build real friendship, show people you care and lead someone to find out who they are and the purpose of their lives. It's all about relationship.
The Celebrate!
MARCH 2016
READ MORE: