Update from the Board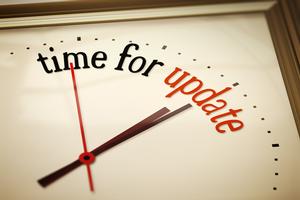 Joel Robinson
Board Chair
June 2016
It was three years ago that Dr. Hoyt and his team came to SCFBC to perform an evaluation of our church. At the time, our church membership wasn't growing, we were performing very few baptisms, and the church felt like it was stagnating. Dr. Hoyt's team studied the results of the assessment and put together a list of prescriptions that if followed with God's strength, we would see results.
As our church started to focus on the prescriptions, growth started happening! God provided growth in church attendance, growth in our Life Groups, increase in baptisms, and an overall increase in church vitality. God used this growth to lay the foundation necessary for a new pastor to be successful at SCFBC.
God brought Pastor Wungreiso Valui and family into SCFBC last November, and God has truly blessed us over these past seven months. Our church attendance has continued to grow, baptisms have increased, we have added to our membership, there is a sense of energy during the worship service, and you can feel the joy and the Holy Spirit's blessing that has filled our church.
With our ministry year ending in August, the summer is a natural time in the church calendar to think about the future. Pastor Valui and staff are starting to discuss next year's goals. With the arrival of a new pastor it is appropriate for the Board and staff to take a thoughtful look at our mission statement and values. Is our current statement still relevant for us? What is God calling our church to be? What should we be about as a church? What will it look like if we accomplish our mission? We are seeking God's will for us in the future and how best to share Christ's love with others. Over the next weeks and months, please pray with the Board as we seek God's will for our church and His wisdom for our future.
Joel Robinson
Board Chair