Dinner is Served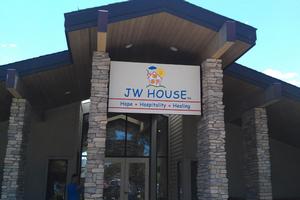 Trudy Kroll
July 2016
JW House's "Dinner is Served" Program
Located on the campus of Kaiser Permanente's Santa Clara Medical Center, JW House provides a warm, comfortable "Home Away from Home" for families and individuals facing medical crises. Essentially, those with loved ones receiving care at Bay Area hospitals are welcome at the JW House for rest and self-care during the day or overnight.
Providing a meal for JW House guests
The Dinner is Served program is one of the most popular ways to get involved at JW House.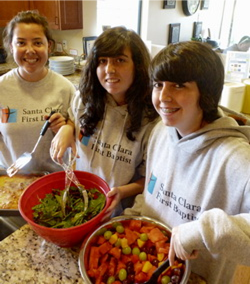 Every night, 365 days a year, JW House guests are welcomed into the JW House kitchen for dinnertime. Meals are provided by community volunteer groups such as SCFBC, as well as by generous local restaurants. These nutritious meals provide caregivers and patients not only sustenance, but a time to rest and to gain a sense of community support as well. Dinner is Served is often just the prescription families and individuals need to continue facing the medical crises that concern them.
SCFBC has been providing and serving dinner one night a month at JW House since 2013.
On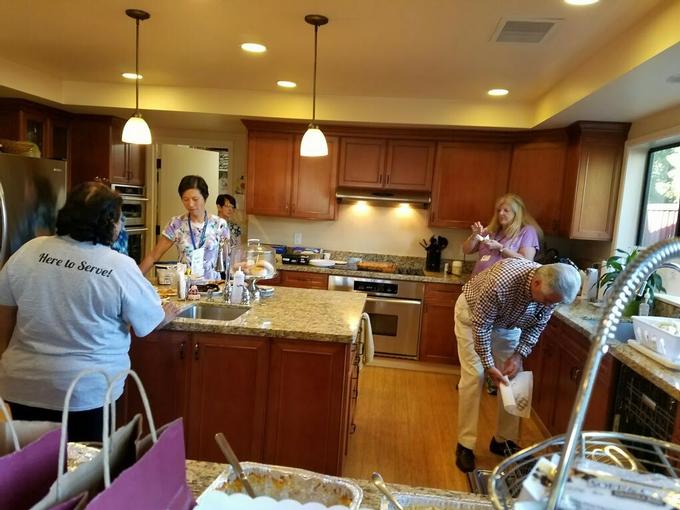 the fourth Tuesday of every month the church has volunteers working in groups of four in the Dinner is Served program where we serve approximately 30 people. It's an easy yet very rewarding ministry where volunteers are always needed and very much appreciated.


If you would like to become a part of this ministry, please contact Rosa Flores at rosa@scfbc.org or call the church office (408) 241-7635.