Global Leadership Summit 2016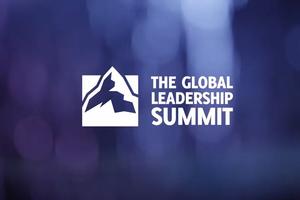 Staff
July 2016
August 11th & 12th at Church on the Hill in San Jose
The Global Leadership Summit is a world-class experience for anyone who wants to grow in his or her ability to lead others. Everybody has an influence on others and is given the responsibility to lead well. When cultivated in a culture of Christ-centered leadership, your influence can change both lives and the organizations in which you lead. Every year, leaders from around the world attend the Global Leadership Summit to sharpen their skills and to unleash the full potential of their teams.
Come join the more than 190,000 worldwide leaders at The Global Leadership Summit 2016! Those attending from SCFBC will participate at the Church on the Hill satellite location in San Jose on Thursday and Friday, August 11 and 12.
Tickets are still available at the reduced price of $149 per person. Students and college faculty pay only $79. Call the church office 408-241-7635 to register or for more information. You can also find more information at http://www.willowcreek.com/events/leadership/index.html. Just be sure to register by calling the church office rather than online!