Venture Christ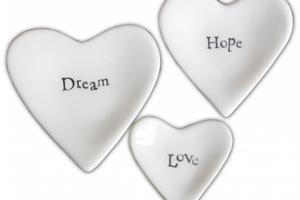 Wungreiso Valui
December 2016
VENTURE CAPITAL CHRIST
Take risks this Christmas season. Be ambitious to reform and transform your life. Embark on a spiritual and mystical venture that's bigger than life. Be bold to follow a path you have seen in your vision. Dare to venture into a world you have not known or experienced. We are offering you a series of five life-changing sermons based on "VENTURE CAPITAL CHRIST" starting December 4, 2016. Please check our website at www.scfbc.org for more details.
I. DEC 4: ADVENT VENTURE PARTNERS
II. DEC 11: VENTURE PHILANTHROPY
III. DEC 17: KINGDOM START UP
IV. DEC 24: ANGEL INVESTORS
V. DEC 25: VENTURE CHRIST
Dare to Dream
To dream is a powerful thing. The world has been turned upside down by a dream. The destiny of humankind has been woven into a dream. A person responding and following a dream has changed the course of human history. Joseph dared to follow a dream to be a part of the greatest Good News of all time. God has a dream for you. I dare you to dream and live God's dream.
Dare to Love
Love is a powerful energy. Love is an amazing spiritual force. Are you searching for the love that has been illusive? You can find true love when you encounter the true love of Christ. There was a man who gave his life for his friend. He said there is no greater love than to lay down one's life for a friend. I dare to you to experience that love.
Dare to Hope
Hope is a powerful promise. Do not put your hope on empty promises. There is a life-giving hope that has stood the test of time. This hope is good in this lifetime and in the hereafter. The thief who was crucified on the cross experienced this very hope. This is hope that is permanent and eternal. I dare you to find this hope.
Dare to Live
Life is powerful and precious. Life is more powerful that death. Live today as if your life depended on it for the future. Life has a purpose. The will of the Creator is that you live eternally. I dare you to accept the gift of eternal life.
The Celebrate!
DECEMBER 2016
READ MORE: