Youth News!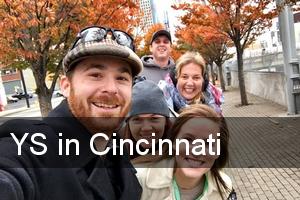 Youth Staff
December 2016
In November, we continued our Bible study series using the E100 curriculum. Andrew taught for three weeks on the book of Judges. We learned about the cycle of Israel worshiping false idols, being allowed to be conquered/ruled over, crying out to God, and then being redeemed by the Judges who delivered Israel from its oppression. Also in November, many of the youth helped at Bethlehem workdays and the continued remodeling of the youth room.
Some of the youth mentors attended the annual Youth Specialties conference in Cincinnati. It was an awesome time for the mentors to learn, become re-inspired, and be refreshed with the Holy Spirit.
Thank you for your continued prayers and support!
Youth Mentors: Mark, Kirsten, Andrew, Mary, Matt S., Kim, and Danijela
Upcoming Events
Wednesday, December 7 - No Youth Group; Bethlehem
Sunday, December 11 - SCHS Orchestra @ SCFBC
Wednesday, December 14 - Ice Skating at Central Park
Wednesday, December 21 - Christmas Party
More Events at scfbc.org/reflect
The Celebrate!
DECEMBER 2016
READ MORE: