Connecting at SCFBC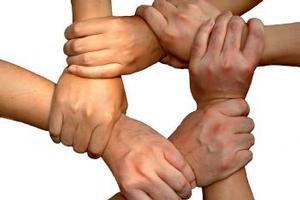 Connection Team
October 2017
Right Hand of Fellowship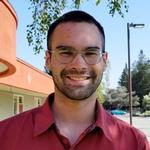 On Sunday, September 24th, Pastor Valui gave William Gauspohl a warm welcome as he accepted his "Here to Serve" towel, which symbolizes his commitment to the church as a member. William has had an immediate impact in our church since he first started attending. He has been volunteering with the Youth Group and is currently leading an "Inductive Study of the Book of Judges" Life Group on Monday nights. Please remember to introduce yourself and welcome William to Santa Clara First Baptist Church.
How can we help you?
If you are "thinking about" making the commitment to join the church, or have delayed your baptism because you're not sure what to do, please let us know so we can help. You can write a note on the Connection Card on Sundays, contact Pastor Valui at 408-241-7635, or email him at valui@scfbc.org. You can also contact Greg Robbins at greg@scfbc.org. We all look forward to helping you!
Introduction to SCFBC
The next Introduction to SCFBC class is scheduled for Sunday, October 29th, after the morning service. It will be held in the Parlor and a light lunch will be provided. Please save the date and let the office know at 408-241-7635 if you will be attending. Please also note that child care will be provided if needed.
The Celebrate!
OCTOBER 2017
READ MORE: