Message from the Board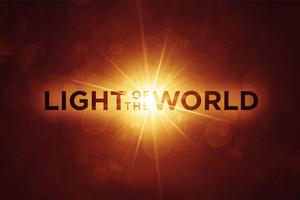 Yessica Mclenegan
Communications Director
November 2019
The Light of the World
As the Fall season approaches, we notice that there's less sunlight each day. We turn on our lights earlier, which is just one of the signs that the season is changing.
Light is so important to us that without it we may not be able to do some of the things that we normally do. Moreover, the importance of light helps us to see when it's dark and guides us so that we don't fall and can walk with confidence. This reminds me of the verse in Matthew 5:14, "You are the light of the world – like a city on a hilltop that cannot be hidden."
Jesus is our light, and as He is the light, we are also called to be the light in the world. On Thursday night, the 31st of October, we celebrated the "Light the Night" Fall Festival, with many lights brightening our church campus. How exciting it was!
Let this year's "Light the Night" be a reminder that we can be a light to those around us – at home, work, school, the gym, and in our community.
The world needs the light of Jesus Christ! How can you be the light?
---
The Celebrate! - NOVEMBER 2019
READ MORE: