Church Staff
Welcome to Santa Clara First Baptist Church. All of our staff listed below have a unique story on how they came to know Jesus. They are all called to help others know about the truth and to have a personal relationship with our Savior.
---
Wungreiso Valui

Senior Pastor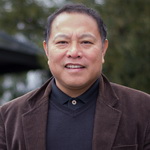 To many Wungreiso Valui is known for his passion for the gospel, commitment to a deep prayer life and sensitivity to the leading of the Holy Spirit. He is known for saying, "There is no greater joy than to lead someone to Jesus." To his family Wungreiso is a husband who loves his wife, a father who loves his children and a pastor who loves the church.
---
Margareth Valui

Family Life Pastor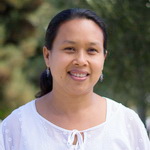 Margareth Valui is an educationist, a gifted teacher and a spiritual leader. She has a unique gift to teach, disciple and mentor people of all ages. Her husband and children knows she is a loving wife, resourceful mother and a committed servant of God.
---
Jonathan Fung

Youth Pastor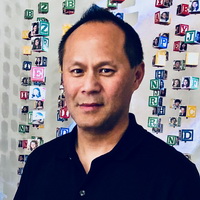 Jonathan has a passion to disciple and mentor youth and help them experience God's love. His calling is to encourage the youth to discover and own their faith in God. Jonathan also teaches photography at San Jose State University and creates art installations and films to explore the human condition, cultural and social issues, especially the injustice of human trafficking. Jonathan enjoys coaching basketball at Notre Dame High School in downtown San Jose and also mentoring seniors on their social justice projects.
---
Sharon Cintas

Director of Worship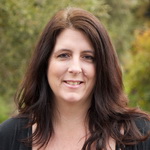 Sharon Cintas is the Worship leader for our Sunday morning service. She plays guitar and piano and helps design the worship service each week. Sharon and her husband Jerry are parents of twin daughters, Carmen and Camille who attend Sonoma State University.
---
Trudy Kroll

Administrative Assistant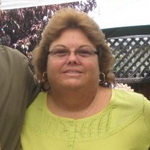 Trudy Kroll joined the SCFBC staff in 2014 to provide administrative support in the office. Prior to taking this position, Trudy served as the Office Manager for a Pediatric Speech Clinic in Santa Clara. She likes music, sports, swimming and spending time with friends and family. An active member of SCFBC since 2001, Trudy enjoys doing volunteer work. Whether it is feeding the homeless or being involved in church ministries such as KID Zone, Cut-N-Paste, Sunday Grill, or a part of our Mexico House build, she is always willing to lend a hand.
---
Jerry Cintas

Property Administrator / Information Technology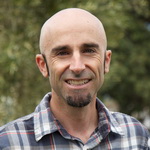 Jerry Cintas grew up at Santa Clara First Baptist and after more than 45 years at the church has seen many changes and also has been involved in implementing major campus renovations. With an intensive background in Engineering, Software Design, Music, and Construction he is a welcomed addition to the staff.