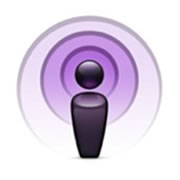 Podcast Instructions
What is Podcasting?
Podcasting is like a magazine subscription. When you "subscribe" to our podcast, you will automatically receive the latest audio message. You can listen to it on your computer, an iPod or other MP3 player, or burn it to a CD.
Subscribing to Podcasts
In order to subscribe to our podcast a feedreader or aggregator (a program used to schedule and receive the content) is required to setup the subscription. There are several free programs available for this with iTunes being the most popular.
iTunes Users
To subscribe to the sermon podcast, make sure that you have iTunes installed on your computer and click on the link below. Your web browser will automatically open iTunes and take you to the Hope Chapel sermons podcast at the iTunes Music Store. You can subscribe there. You can download iTunes for free if you don't already have it.



Subscribe with iTunes
Non-iTunes Users
If you would like to listen to the podcast without using iTunes, we recommend downloading one of the following free podcast clients:
Once you've downloaded and installed a podcast clients, copy & paste this address into your podcast client:



https://www.scfbc.org/scfbcpodcast.rss