Property Corner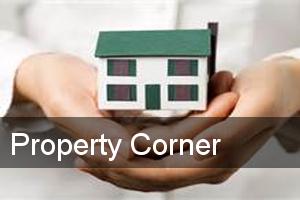 Michael Depew
Deacon of Property
August 2013
The Property Department team had its "kickoff" meeting last month. This team will work to address the needs and plans for improvements to our campus. Some of the areas that were discussed are:
New stucco facade to replace the wood siding around our sanctuary building
Exterior painting of our campus buildings
Education Wing restrooms (interior design elements)
Cross wall upgrade (culture stone)
Lawns
Estimates will be received and reviewed for accuracy, prioritizing and then scheduling for completion as the funds become available. The church will perform as much of the work as possible in order to help control expenses.
Thank You
I would like to thank Ashley, Kevin, Wendy, Denise, Maxine, Lloyd, Jerry, Larry T., Larry V., John, David, Sam, and Adam for their help at our second church work day of this year on July 20th. Their hard work included pulling weeds, trimming shrubs, removing trees, replacing light bulbs, changing air filters, turning off wall heater pilots, cleaning the church office, adjusting door locks & closers, and repairing drywall.
Recycling
In the months of May and June, $48.26 was collected from your recycling efforts with 10 percent being given to missions, $33.26 given to the general church fund for payment of garbage bags for the year, and $15.00 given towards the purchase of recycling containers. These blue containers are located in the Parlor, Fellowship Hall, Library and Room 19. Collections for the month of July and August will be earmarked for the Mexico House that will be built in late September. At this time recycling is limited to aluminum cans and plastic bottles. If you have any questions about recycling at SCFBC, please see or email Peggy Shalloe (appey2many@att.net).
General Repairs
If you see something that is broken or not working correctly, please contact Dave Wilson in the church office (408-241-7635 or davew@scfbc.org) or let me know (mwdepew@sbcglobal.net) so the work can be scheduled promptly.
The Celebrate!
AUGUST 2013
READ MORE: