The Youth Did What??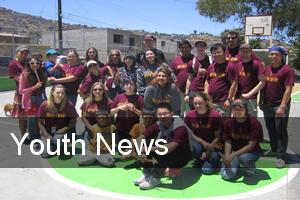 Youth Staff
August 2013
Reflect High School Group
At the end of June, we went on our annual trip to Ensenada, Mexico, with Azusa Pacific University's Mexico Outreach. We again worked at the local church we have been partnering with over the past 8 years. It was awesome to see Carmen Cintas, Camille Cintas, Laura Gregg, Hannah Lageschulte, and Emily Ramer step up and serve the children of that church.
We have been enjoying our summer by Taking it Outside. In July, we spent one night at the Ramer's pool and another night at the San Jose Giants game. Also in July, we partnered with the Jr. High group and led worship for Youth Sunday. It was awesome to hear how God is working in our high school students lives, challenging them to become even greater leaders than they already are.
The Element Jr. High Group
We are continuing our summer series called "Amazing God" and we have been exploring the many amazing miracles God did for his people in the Bible and how he has done amazing things in our lives. We also had Big Buddy Day where we paired up Jr High kids with the Young Adults from the Impact group for a day of one-on-one activities. We ended the night with a pool party at Jerry's.
Matt, Kim, Jerry, Karena, Andrew, Mary, Les, Jenny, Danijela
Upcoming EVENTS
August 2-4th - Element Retreat
August 7th - Reflect @ Rancho San Antonio
August 8th - Element @ Maywood Park
August 14th - Reflect @ Twin Lakes
August 15th - Element @ Ryan's Pool
August 21st - Reflect Back to Church Night
August 22nd - Reflect Back to Church Night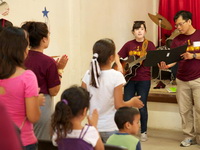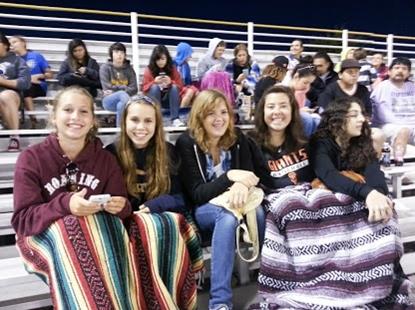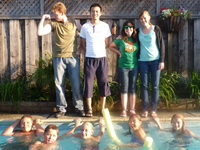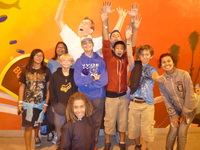 The Celebrate!
AUGUST 2013
READ MORE: