Because It's Needed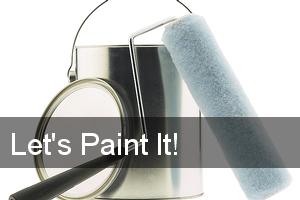 Pastor Rich
Senior Pastor
October 2013
Because It's Needed
It has long been very apparent that the exterior of our buildings need the same attractive upgrade as we gave the interior of our Sanctuary building. An exterior of fading paint, warped and decaying wood, and a seriously outdated paint scheme are conveying the same tired message as the interior once did. Even worse is the fact that people are turned off by the sad exterior of the building before they are welcomed in by the renovated interior.
And so the process of renovating the exterior of our campus buildings has begun. We have just finished replacing the wood parapet of the Sanctuary building with stucco and inserted stone tiles as accent pieces.
We are now ready to paint our Sanctuary, Education Wing and Fellowship Hall. Through a very gracious bid by a painting contractor, the entire job can be accomplished for only $36,000. This amount is well within our reach. A three month pledging campaign can achieve this goal using the "Giving Ladder" approach found below. It outlines how everyone in the church can make a contribution towards this goal.
This campaign begins on Sunday, October 6th and will end on Sunday, December 29th.
As always the important prayer we must offer to God is, "Lord, what would you have me give?" Listen for His voice, write down your decision on a Commitment Card and turn it in on October 6th. Thanks in advance for your part in helping SCFBC become a more inviting place to do God's work of reaching people for Christ.
Here's how we can fund this project:
Giving Ladder
24 pledges of $5 a week would provide $1,560
20 pledges of $10 a week would provide $2,600
15 pledges of $20 a week would provide $3,900
12 pledges of $50 a week would provide $7,800
10 pledges of $75 a week would provide $9,750
4 pledges of $100 a week would provide $5,200
2 pledges at $200 week would provide $5,200
Using this Ladder, 87 pledges would give a total of $36,010!
The Celebrate!
OCTOBER 2013
READ MORE: