The Book Nook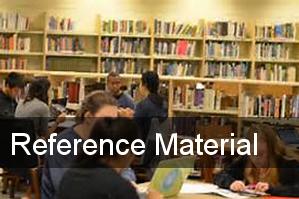 Jerri Cooper
Library Team
October 2013
Book Nook and Library Corner
Here are some NEW books and CDs available in the library or Book:
The Ways of God - CD set of 10 sermons by Charles Stanley

Reverse Innovation by Vijay Govindarajan and Chris Trinble

The Other Side of Innovation by Vijay Govindarajan and Chris Trinble
The Three Signs of a Miserable Job by Patrick Lencioni
Boundaries for Leaders by Dr. Henry Cloud

Daring Greatly by Brene Brown

Influencer - New Science of Leading Change by multiple authors
Questions and Answers:
What does the gold star on the back of some books indicate?
It means that the books are ones purchased from the various Leadership Summit Conferences.
Why are there different colored tags on the DVDs and CDs?
They are to help us organize them to put them away:
the white tags are Christian family entertainment movies; (some are PG-13)
the green ones are specifically young children movies;
the blue ones are DVD's from the Leadership Summit;
the pink ones are book audio CD's and
the yellow ones are reference DVDs or CDs that can be used in Bible Studies.
If you have suggestions for library materials, please write it on the back of the Connection Card found in the sanctuary chair backs.
Library Purpose Statement - The purpose of the Santa Clara First Baptist Church Library is to glorify God by providing resources in a variety of formats that uphold the mission of the church, strengthen and promote the spiritual growth and maturity of our congregation and leaders, and be a resource to the surrounding community.
The Celebrate!
OCTOBER 2013
READ MORE: