Trunk or Treat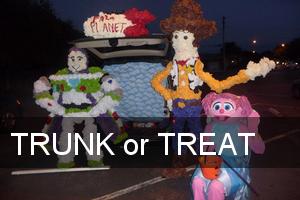 Pastor Jennifer Hammar
Associate Pastor
October 2013
Trunk or Treat Halloween Event
October 31st, 6:00-8:00pm
SCFBC Parking Lot
FREE Family Event!
Trunk or Treat is a fun and safe way for families to enjoy the Halloween festivities together. The parking lot of Santa Clara First Baptist is transformed into a Halloween extravaganza that will delight all your princesses, ghosts, goblins and superheroes.
COSTUMED CARS! Instead of going door to door, children at Trunk or Treat go car to car. Each car is decorated in its own costume theme. Many cars include games, activities and prizes.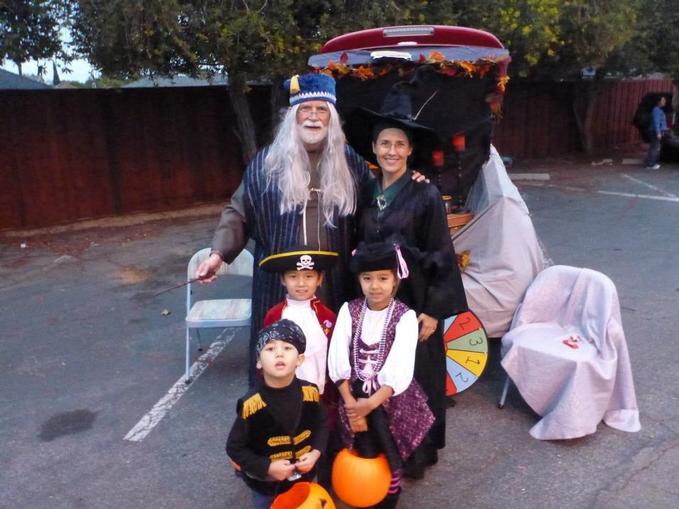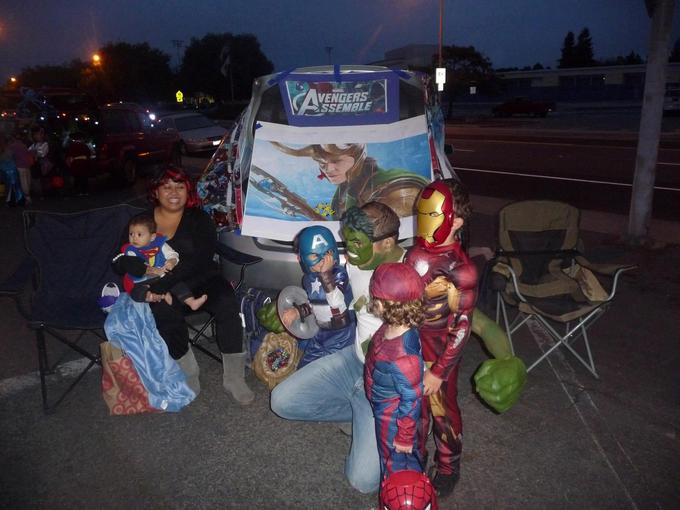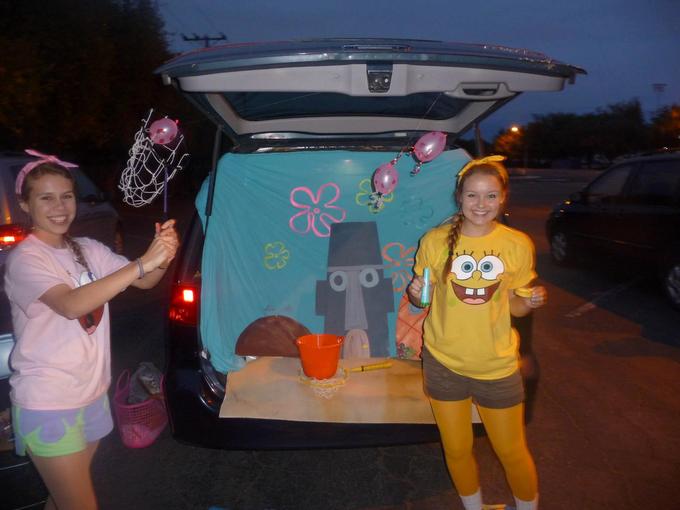 BOX MAZE! Think you have a good sense of direction? Think you're clever and brave? Our Box Maze will put all that to the test! Made up of hundreds of pieces of cardboard, and featuring dozens of twists and turns, the Box Maze will be sure to challenge even the most experienced adventurers.
INFLATABLES! Kids already on a sugar high and the night's not even over? The big bounce house and giant slide should help burn off some of that extra sugar…until they go back for more!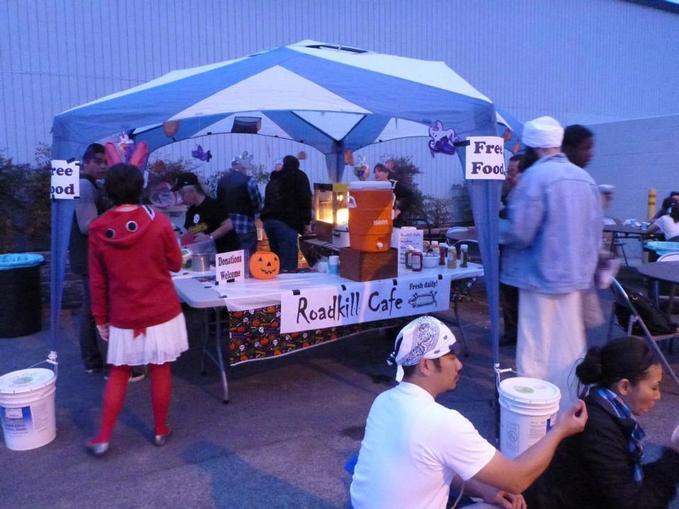 FREE FOOD! You can really work up an appetite after all that candy collecting. The "Roadkill Cafe" comes to the rescue with free food offerings of hot dogs, chili, nachos, popcorn and drinks.
PRIZES! Visit the welcome table for the opportunity to enter your name in the Trunk or Treat prize drawings. Prizes include an iPod, movie tickets, and Gift Cards. Children can also compete in our "How many pumpkins are in the pumpkin?" challenge. The closest answer wins a glass pumpkin fully of candy pumpkins!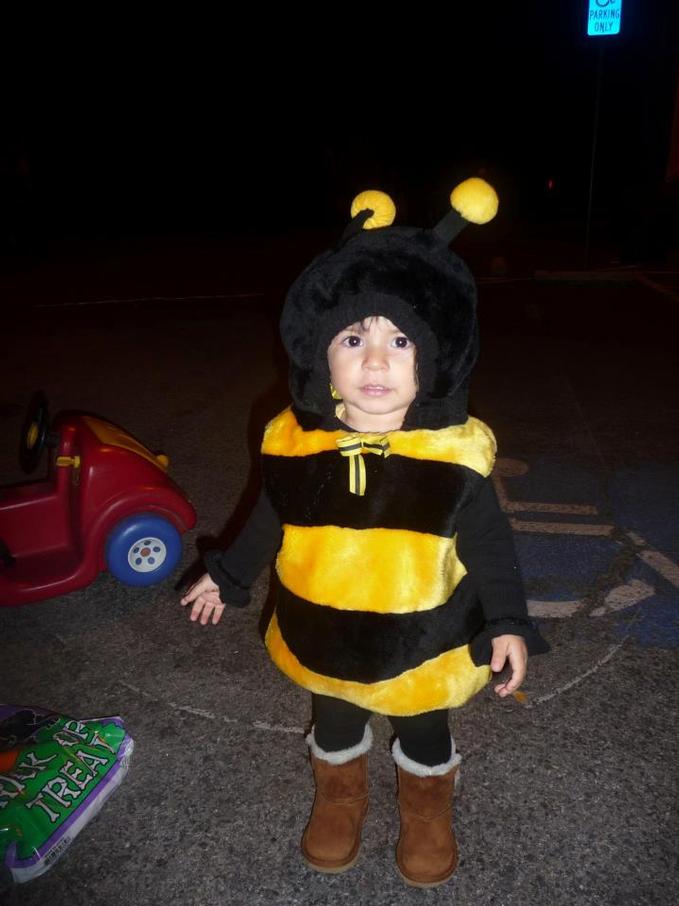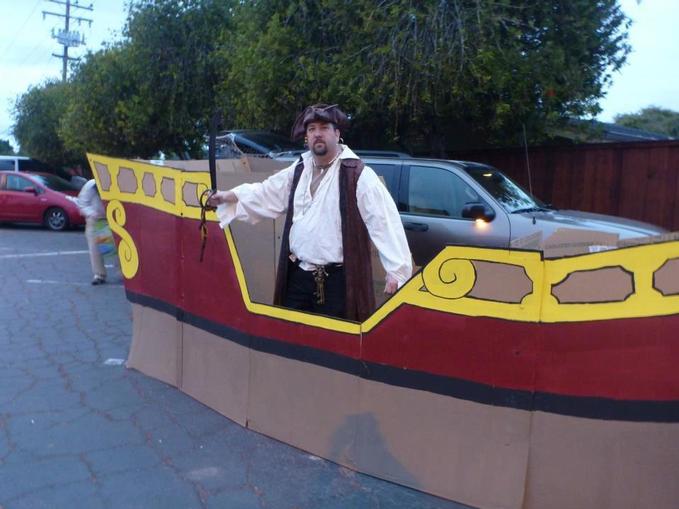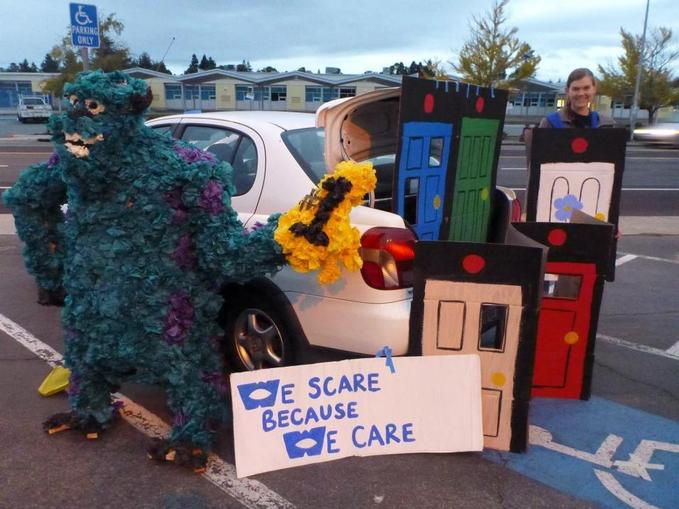 VOLUNTEERS NEEDED! This event is run on volunteer energy. There are lots of different ways to help out and be a part of action. Volunteers are needed to "dress up" their cars and hand out candy during the event. We also need volunteers to supervise the Jumper, Slide and Box Maze. Before the event, we need lots and lots of people to donate lots and lots of candy! Help with set-up and clean-up is also greatly appreciated. Be on the look-out for volunteer sign-ups sheets at the Info Table in the Lobby on Sundays.
For more information, or if you have questions, contact Pastor Jenny at jennifer@scfbc.org or (650) 533-3841.
The Celebrate!
OCTOBER 2013
READ MORE: