Reaching Out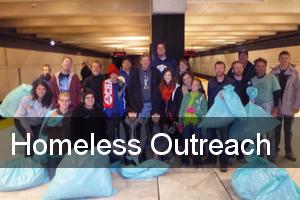 Jerry Cintas
December 2013
Reaching the homeless has always been at the heart of Santa Clara First Baptist Church and once again a team joined together to hand out clothing and blankets in downtown San Francisco.
We teamed up with Neighborhood Bible Church in San Jose to double our efforts on how many items we could collect and carry into the city. Both churches collected jackets, blankets, socks, and more. We brought all those items together into our church lobby and together we sorted them by types. Everything got bagged into large garbage bags to make them easier to carry.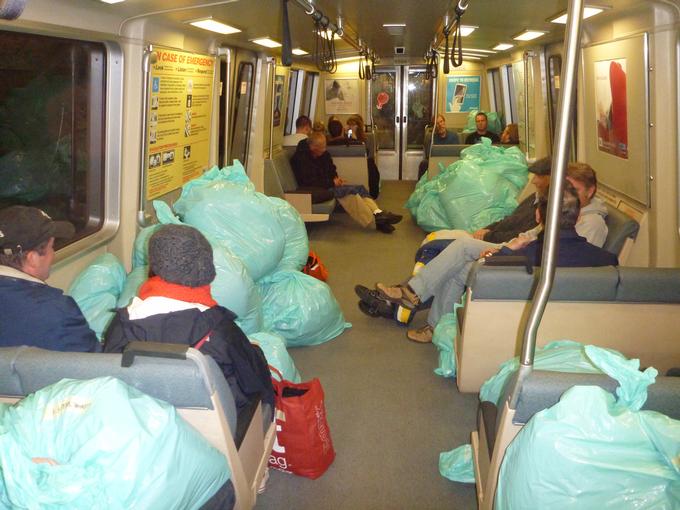 Twenty-four of us got on the BART train in Millbrae, loaded all of our bags onto BART and rode into the Tenderloin district of San Francisco. Other people riding BART gave us strange looks as they saw us quickly throw 50 large garbage bags into the BART train as we boarded. We had so much stuff that it was very difficult to carry the heavy bags, but once we arrived we dragged them out of BART and up to Market Street. On the street level we broke up into four teams and went out in opposite directions ready to handout the items. The homeless people immediately recognized what we were doing and asked what we had. Initially it was overwhelming as all these people start surrounding you and start digging through the bags, but it is worth it when you see the smile of someone who is wearing only a t-shirt find a jacket that fits perfect and is warm.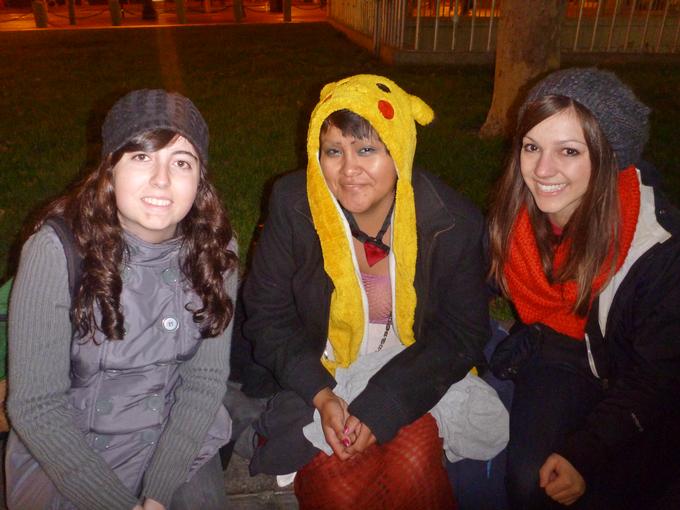 We were also able to pray with a lot of people. My team met a young girl who was all by herself in shorts, a halter top, and a yellow hat named Henrietta. She moved here from Phoenix three months ago after her mom died there and had no place to stay. She was shivering and we pulled a blanket out of the bag and covered her. We also found some pants and a jacket that fit her. She is living on the streets and we were able to pray for her.
There were many stories like this from all the teams that ministered to the poor and needy in San Francisco. Thank you to everyone who donated items for us to hand out.