Book Nook & Library Corner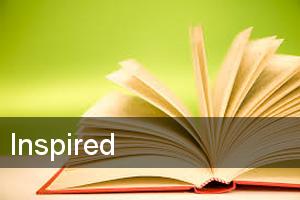 Jerri Cooper
Library Staff
January 2014
The books and DVDs in the Book Nook support Pastor Rich's sermon series "All Things New." Ask yourself, "What new thing does God want to do in my life, in our church's life?" Maybe reading or viewing what someone else has done will resonate with you and inspire you to seek new beginnings from God. As we read in books and see in movies, sometimes our way of doing things is not a pretty picture; we need to examine what we are doing and listen to what God wants us to do that's new. It isn't always easy, but are we ready for God's challenge? Here are some of the books and DVDs in the Book Nook this month which focus on change and doing something new. Check them out some Sunday.
Paper Clips (DVD and book) Learn more about a new way of doing things through the Paper Clip Project at Whitwell Junior High School in Tennessee. Teaching diversity and tolerance to the students led to the students teaching it to the next generation.
The Second Chance (DVD) One church was put to the ultimate test to overcome differences and restore hope.
Last Ounce of Courage (DVD) A story of family, faith and freedom and realizing when it's time to take a stand.
The 360 Degree Leader by John C. Maxwell. Your influence is greater than you know, and practicing leadership skills will open endless opportunities.
Out of Control by Ben Young and Dr. Samuel Adams. A reviewer wrote, "If you're too busy to read this book, then this book is especially for you!"
And for you Hobbit fans, we have a book called On the Shoulders of Hobbits by Louis Markos. J.R.R.Tolkien and C.S. Lewis reintroduced us to classic virtues and vices through their books. Markos shows the reader how powerful stories and their characters act as teachers and examples.
Library Purpose Statement - The purpose of the Santa Clara First Baptist Church Library is to glorify God by providing resources in a variety of formats that uphold the mission of the church, strengthen and promote the spiritual growth and maturity of our congregation and leaders, and be a resource to the surrounding community.
Cards - Calendars / Recycle - Reuse
Cut-N-Paste is asking for your continued support:
Used Christmas, Birthday or all occassion cards.
Extra unwanted new cards and envelopes.
New or used calenders from any year.
We recycle these into Cards 4 Soldiers throughout the year. Please put your donations in the Book Nook return box in the lobby or contact Jerri Cooper at Jerri@SCFBC.ORG for pick-up.
The Celebrate!
JANUARY 2014
READ MORE: