Book Nook and Library Corner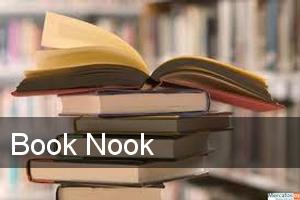 Jerri Cooper
February 2014
The books and DVDs in the Book Nook continue to support Pastor Rich's sermon series "All Things New". Ask yourself "What new thing does God want to do in my life, in our church's life?" Maybe reading or viewing what someone else has done will resonate with you and inspire you to seek new beginnings from God. As we read in books and see in movies, sometimes it is not a pretty picture, we need to examine what we are doing and listen to what God wants us to do new. Sometimes it isn't easy. Are we ready for God's challenge?
Please join us for the Library Life Group that meets Fridays at 9 AM for a work session. We will train people to process materials into the library and do work to maintain the continuity that has been established with providing materials in the Book Nook each sermon series as needed. You can sign up for the Life Group on-line or just join us on Friday mornings starting February 7th. We are looking forward to establishing this work group.
Email Jenny Gregg at jgregg@scfbc.org or Jerri Cooper at jerri@scfbc.org if you have questions.