Exam Week at the Pastoral School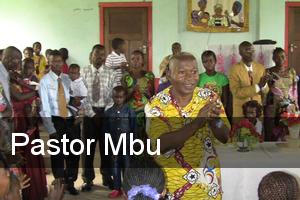 Glen & Rita Chapman
Missionaries to the Congo
February 2014
This article reminds us of how fortunate we are to live in a country where the government can actually make people's lives better and not worse.
This is exam week at the pastoral school. A big change this year is that the director of the school, Pastor Mbu, is not with us. He is in Kinshasa for medical treatment. He had severe headaches here for about a week before we could transfer him to Kinshasa. In Kinshasa, they found out he had very high sugar levels. We don't know when he will be able to return here, but in the meantime, we are very short handed. The photo shown above is of Pastor Mbu and pastoral school families. Thank you for your prayers that he would be restored to health.

The work inspectors were here this past week. The always arrive unannounced and hit us up for fines and additional paperwork for employees. The pastoral school administrator and the hospital administrator have been working night and day to present the officials with the required documentation. Not only do we have to feed them, but we have to provide them with transportation, too. The pastoral school and hospital try so hard to keep the fees down to serve the villagers. I get down right angry when I have to deal with those who are trying to exploit the poor.

Last weekend, the station leaders were invited up to the next village by the new police chief. The police would love to have their headquarters right here at Kikongo, but thus far we have been able to keep them at arm's length. The government wants to increase the numbers in the police force. Normally, our insecurity is due to the police, not the local people. At the next village up the road, the police have appropriated the building that doubles as a church and class room.