The Youth Did What??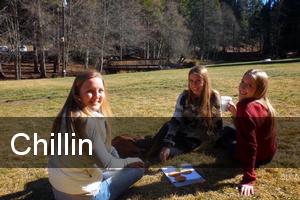 Youth Staff
February 2014
In January, Element and Reflect joined together for two events. First, we enjoyed the Rock and Worship Roadshow at the Shark Tank, seeing various bands including Third Day and Skillet. We had a blast worshiping with thousands of other youth.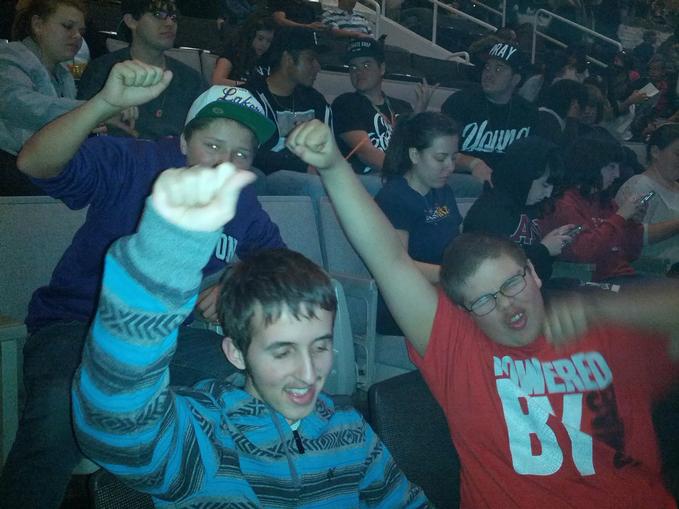 Winter Camp
Additionally, we traveled to Sugar Pine for our annual winter retreat. It was awesome to have 22 youth and 5 mentors travel down for a 3 day weekend of worship and growing closer to God. The theme of the weekend was BOLD, and we were challenged to be bold in sharing our faith with those in our lives.
It was a little disappointing to show up at snow camp with all the kids in snow gear and dreams of sledding and finding no snow, but God had other plans as we enjoyed the beauty of the area by hiking, archery, games, camp fires, and more. And what was even better was when Topaz Tjernberg rededicated her life to Christ. Congrats, Topaz!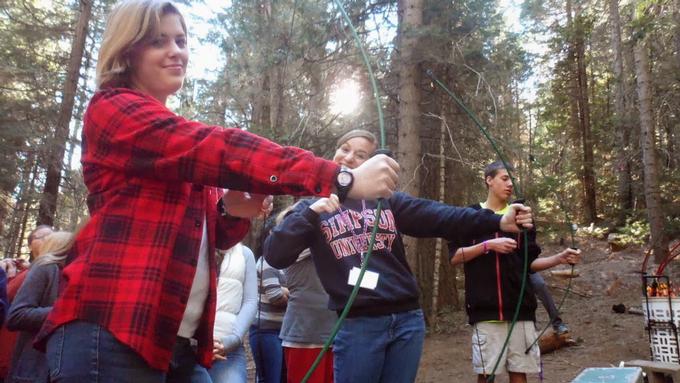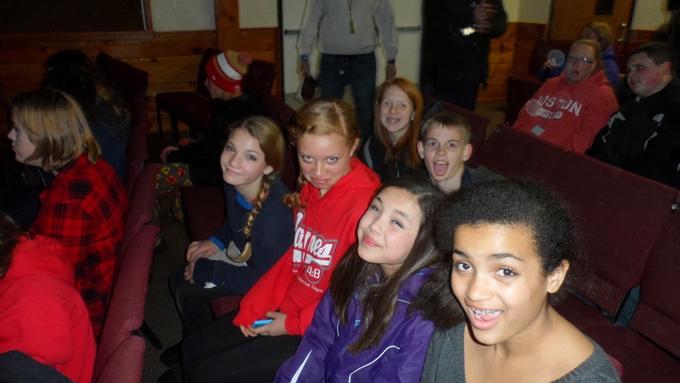 Reflect - High School Group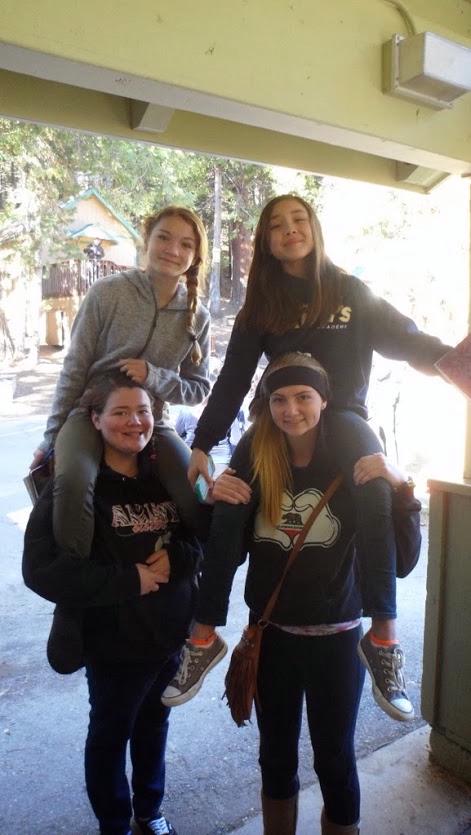 Reflect has been continuing our series on the Sermon on the Mount. We have been challenged by the teachings of Jesus. Recently, we have learned about Jesus' definition of murder, adultery, and divorce. Great conversations have been happening in our small groups regarding the life Jesus calls us to lead.
Element - Jr High Group
We have also been continuing the Sermon on the Mount and are just about finished with the Beatitudes. Our group continues to change as new kids come in and check things out. We love the energy of the Jr High group and playing games with them like Nation Ball and Sardines, but also their joy of worship and learning new things from the Bible.
Your Youth Staff: Mark, Kirsten, Matt, Kim, Jerry, Andrew, Mary, Jenny and Danijela
---