Art Explosion at Scott Lane
Pastor Jennifer Hammar
Associate Pastor
March 2014
Art Explosion begins February 28th!
As part of our growing relationship with Scott Lane Elementary, we are offering an after school arts program to the students. This is an amazing outreach opportunity, as we will be interacting with students and their families, while providing a wonderful service to the school.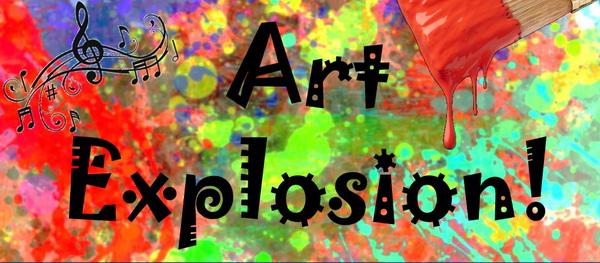 In order to make this happen we need your help. Here are the details:
Art Explosion After School Program
When: Fridays, February 28 - April 11; 2:30-3:30 (K-2), 2:50-3:50 (3-5)
Where: Scott Lane Elementary
What: Variety of art experiences - a new one every week!
Volunteer Needs:
* We are looking for 4 volunteers each week, 2 to work in each room.
* We need 7 weeks of art ideas. If you can also volunteer to lead your idea, even better!
* We need to shop for supplies. If you are available to do some shopping for us, let us know.

There are a wide variety of art opportunities including dance, acting, singing, drawing, painting, sewing and so on. If you would like to lead one of the weeks, please let us know.

To volunteer or have a question, contact Pastor Jenny at jennifer@scfbc.org or (650) 533-3841.