Do you think it could really be true?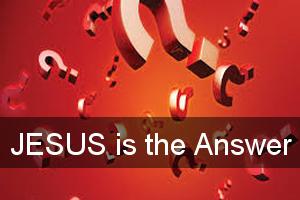 Pastor Rich
Senior Pastor
March 2014
We have long known that many of those who attend our Bethlehem outreach have very little understanding of the real story of Christmas. But the depth of their confusion still shocks me at times.
At last year's presentation the following statement was overheard, "I've never heard of such a one. Do you think it could really be true?" Amazing! Someone living in our very own valley has never heard the story of the person of Jesus Christ. No wonder people live such desperate lives these days. They are simply not aware of the grace offered to them through the life and work of Jesus.
This one statement prompted me to delve into the Bible and review the marvelous attributes of Jesus that speak to our deepest of human needs. Beginning on Sunday, March 9th, I'll begin a new message series that lists seven questions people are asking that only Jesus can answer adequately.
Who really loves me?
What is God really like?
How can I meet God personally?
What is the real truth?
Who can meet my deepest needs?
Who is in charge?
Who is really going to be there for me?
This series is for Christ-followers and Christ-seekers. Let's all discover how Jesus is really the answer to the questions everyone is asking.