Saved....Again!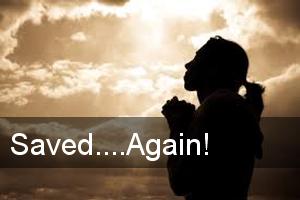 Jenny Gregg
Director of Spiritual Formation
April 2014
As a little girl in Sunday school, I remember teachers explaining how to get right with God—to be sure that we would go to heaven someday: we must admit that we mess up (sometimes on purpose), and ask God to forgive us. Because He loves us, He would do it and we'd belong to Him forever!
Although I had already prayed with my mother and accepted God's gift of salvation, I was sure the teacher was talking to me! So I asked Jesus to come into my heart again. And again. And again. Years later, I realized the silliness of my responses. Now, I'm not convinced I was wrong. On one hand, we know when we give control of our lives to God, and accept His gracious offer of salvation, no one can take that away from us. On the other hand, I can quite easily drift away and turn from God.
The Bible includes many examples of people who have wandered away from God. When they repented, they were restored to wonderful peace with God. When King David commits adultery and has Bathsheba's husband killed, he doesn't even notice at first how far he had slipped from God. It took a wake-up call from a prophet to lead to David's repentance and reunion with God.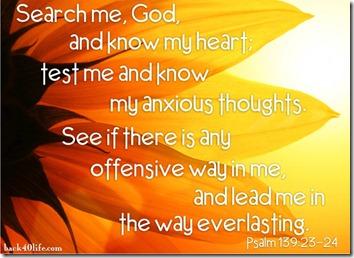 Drifting from God can be so gradual that we don't notice how far we've strayed. We might show up for church each Sunday, barely registering how cold our prayers and how hard our hearts have become.
Please, stop and pray. Read Psalm 51:1-17. The phrase "rededicate your life" simply refers to an intentional decision to give your life—every bit of it—back to Jesus. This decision to come back to God may be just as significant as your first.