Book Nook and Library Corner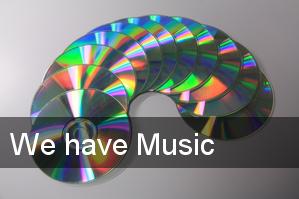 Jerri Cooper
May 2014
Book Nook and Library Corner
Thanks to a generous donation, the library now has over 100 various Christian music CDs. These were recently processed and will be ready for check out from the Book Nook in May. Thank you all for generously thinking of the SCFBC Library and sharing your materials with us so others can use them.
In addition to the CDs there are also five large print books as well as regular print books and DVDs you might enjoy checking out from the Book Nook this month. And there are hundreds more in the Library located near the sanctuary parking lot.
BOOKS:
Heaven is for Real by Todd Burpo (The movie is currently playing in local theaters.)
The Power of a Positive Woman by Karol Ladd
Becoming a Woman of Wisdom by Joyce Rogers
SHE - Safe - Healthy - Empowered by Rebecca St. James
I'm Not Suffering from Insanity…I'm Enjoying Every Minute of It!
by Karen Scalf Linamen
DVDs:
Little Women - this classic is always enjoyable to watch -
the Winona Ryder/Susan Sarandon version
Mother Teresa - her heart found the forgotten, her faith found a way
Believe in Me - a inspiring tale of perseverance, character and redemption
The Real Eve - Discovery Channel's look into the past to find the very beginnings
of the human race
Crusade - The Life of Billy Graham - go behind the scenes to meet the man himself
Library Team Life Group:
Please consider joining the Library Team Life Group that meets Fridays at 9:00am for its work sessions. You can sign up for the Life Group online or just come on Friday mornings. Email Jenny Gregg at jgregg@scfbc.org or Jerri Cooper at jerri@scfbc.org if you have questions.