Pastoral Search Committee Progress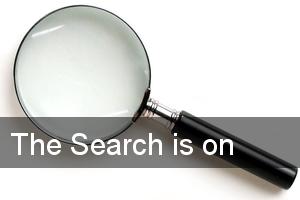 Andrew Wong
Pastoral Search Committee Chairman
May 2014
The Pastoral Search Committee has been meeting weekly for the past several weeks, searching God's will for our church in the selection of our next senior pastor. We are following a process developed by Dr. Bill Hoyt that has proven successful at hundreds of churches across the country. In addition to regular times of prayer and reflection, we're currently working on the development of three profiles: Community, Church and Pastor. The Community Profile describes the community that we as the collective church are impacting and wish to continue impacting. The Church Profile, as the name suggests, describes our church including our facilities, our members/attendees, and our ministries. The Pastor Profile is the document where we will describe the desired characteristics of the next pastor for Santa Clara First Baptist Church.
In addition, we will be developing a highlight video describing SCFBC. In the coming weeks, the three profiles and video will be packaged in a professional manner for distribution to potential candidates. As we begin to receive applications we will then begin prayerfully vetting candidates.
Throughout this process we covet your prayers. Without prayer, none of the work the committee is doing (creating profiles, videos, etc.) will mean anything. As we spend a significant amount of each of our meetings in prayer, would you do the same in your personal prayer time?
To facilitate your involvement in the search for our new pastor, we invite you to join us Sunday, May 4 th at 6:00pm to take part in a special prayer emphasis for this process. This First Sunday experience will combine music, scripture and reflection to connect you to our three areas of emphasis. Please join us on May 4th.
Respectfully,
Pastoral Search Committee
Jerri Cooper, Gary Dong, Jonathan Fung, Greg Robbins, Lisa Robinson, Laurence T, Andrew Wong