The Youth Did What??
Youth Staff
September 2014
Summer of Fun
In August the youth ended their summer of fun by having a mall hunt where the recently graduated seniors dressed up in disguise. The youth invited a lot of friends to come and wander through Valley Fair Mall carefully looking at every shopper until they found the seniors.
We also went to the Santa Cruz Beach Boardwalk where we enjoyed the food, rides, and fellowship with each other. Once again it was great to see new kids come to these events. After the time at the Boardwalk, we stopped for our traditional ice cream at Marianne's Ice Cream in Santa Cruz.
Wednesday Nights
We are now back into our school year routine on Wednesday nights where we are going through the E100 series and immersing ourselves in both Old and New Testament Scriptures.
Sunday School
Mark and Kirsten McGaffee will be our new teachers for the Committed youth Bible study at 9:15am Sunday mornings in the youth room.
Thank you for your continued prayers and support!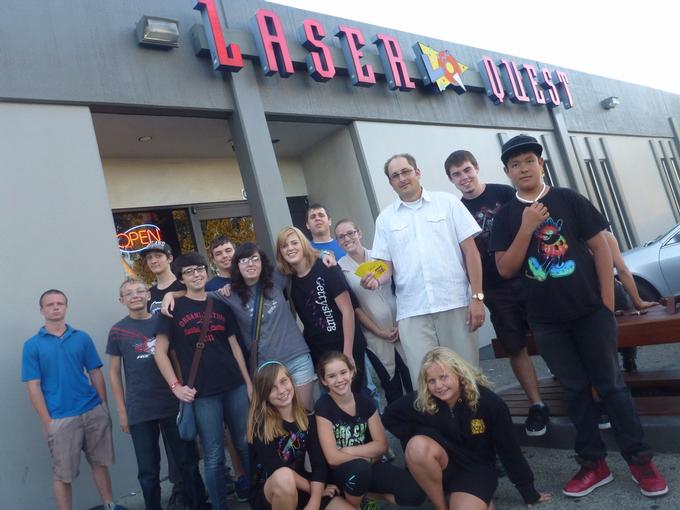 Youth Staff: Mark, Kirsten, Matt, Kim, Jerry, Andrew, Mary and Danijela.

Upcoming EVENTS
Sep 13 - Mystery Night - 7pm, $20
Oct 11 - Corn Maze - 3pm, $20+
Oct 25 - Spaghetti Dinner - 4pm setup/6pm serve