God's Perfect Plan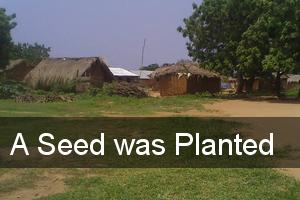 Daena Hayes
October 2014
God's Perfect Plan
Twenty years ago, deep in the bushes of Rwanda, Africa, I was holding malnourished, dehydrated children and watching them die in front of my eyes. It was at that moment I knew in my heart that someday I would return to Africa as a nurse. My dream was to start health clinics in remote villages so that sick villagers did not need to walk for days in order to receive needed medicine and risk dying on the way from dehydration or hemorrhage. A seed was planted.
Twenty years later, in 2014, I became that nurse. Though struggling as a single parent with two young children and watching my mother die from cancer, I finally became a registered nurse. Members of the Moms Life Group, especially Jean Miller, supported and encouraged me in my final two years of school, never allowing me to give up, even when I felt I didn't have the strength to continue. However, all things are possible with God.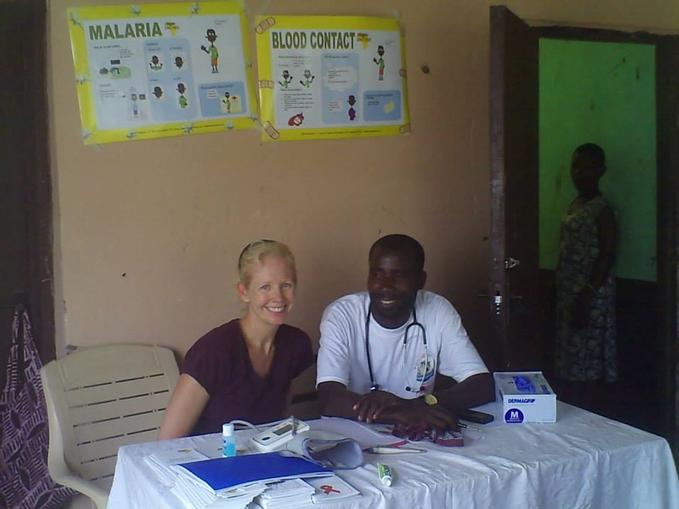 This summer, I went to Ghana, Africa for two weeks as a nurse. I went thinking that I would help out in the hospital, maybe do some home visits and donate medical supplies. Yet God had something different planned. To my joy, the opportunity to establish a health clinic on a remote island in Ghana was presented to me. On that island, 1,000 people had lived their entire lives without medicine or health care. I had two big suitcases of medical supplies, $900 of donated cash and a burning desire to do God's will, all of which enabled me to make this opportunity a reality.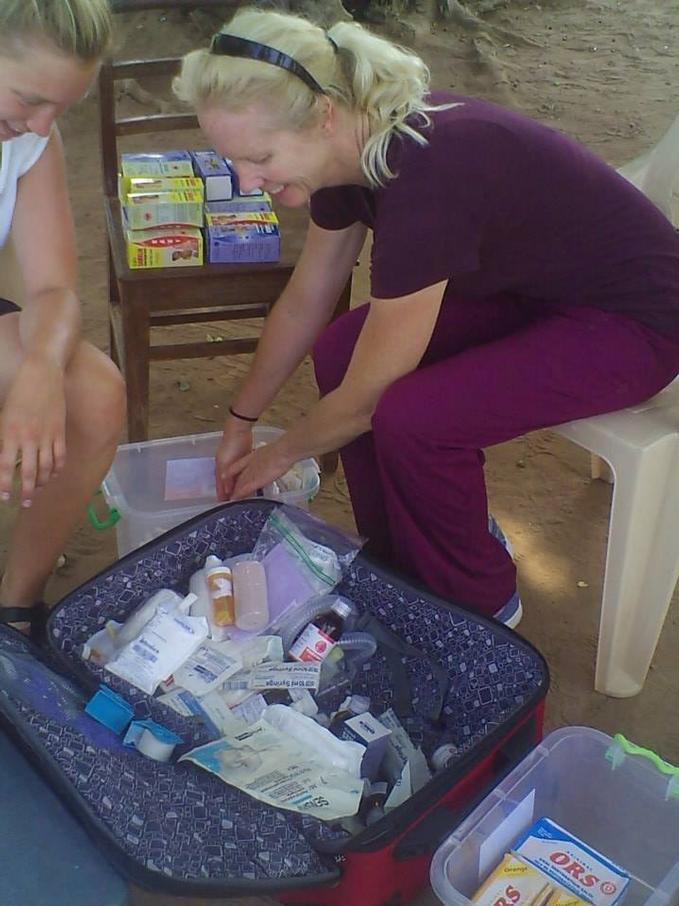 In only two weeks, I wrote a project proposal, renovated a structure to be the health clinic, trained community health volunteers, assessed the health status of the people on the island and bought needed medicine. God's timing is perfect. To this day, the health clinic is running smoothly, people are receiving medicine and souls are being nourished with the Love of God. Amazingly, the director of health care who I trained to provide medical care is also a Christian who believes in healing the "entire" person. I think this is amazing because the majority of people on that island believe in witchcraft. God brought this person to be in charge of the health center, and He provided money for medicine and medical supplies to help the voiceless people on that island. God has a plan. I think that if we listen to His soft, gentle voice and obey that voice, His name will be glorified and His will be done.
Thank you so much for your support and your prayers.
The Celebrate!
OCTOBER 2014
READ MORE: