Mexico School Outreach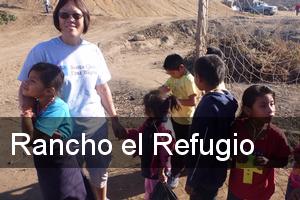 Jerry Cintas
October 2014
On the last weekend of September, eight ready volunteers loaded into the SCFBC van and headed south across the border to serve others as we continued the building of new classrooms at Rancho el Refugio Life Bridge, the school we have helped to build every year since 2007.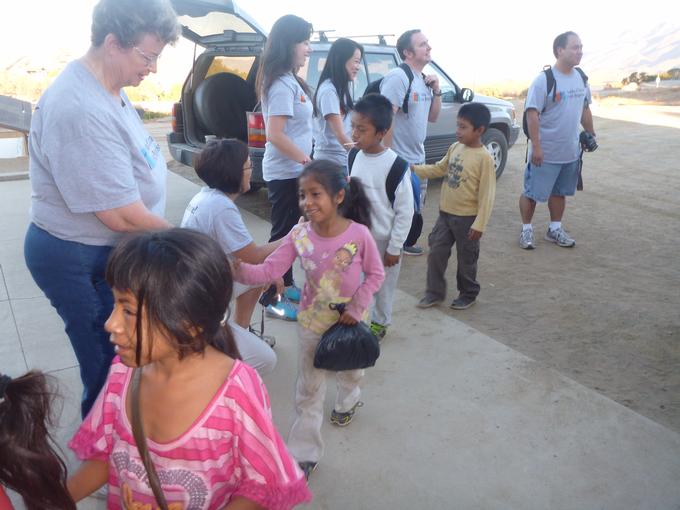 The school now has 50+ students. Grades Preschool through Middle School are bused in every morning from the nearby poor village of Ojos Negros to receive a free Christian-based education at the wonderful facility. Many of these kids had never had classroom instruction until this school opened. Jerri Cooper and Karen Dong spent a lot of time on our recent trip talking to a girl named Maria, a 20 year old who grew up working in the fields instead of attending school. Maria is currently attending the Middle School program. .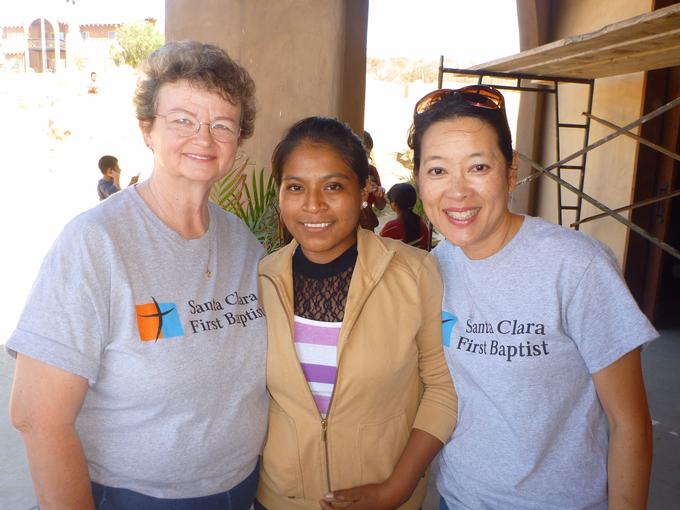 Our team led worship for the kids, and presented a drama based on Super Heroes and Zacchaeus. Darren Pozzi designed and led the drama and Ricardo Grillo translated for us as Jerry Cintas, Ashley Harrell and Gary Dong presented the story. The message taught "Look for what Jesus is doing", "Listen for what Jesus is saying", and "Join Jesus on what His purpose is in your life". The kids loved the costumes and excitement our team had.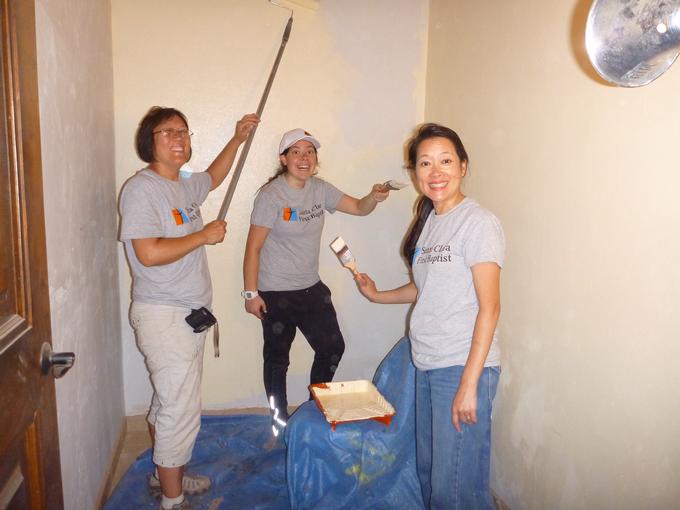 We spent most of Friday playing with the kids. The children became very attached to Margarite Lee. She loved following them around and some even wanted her to hold them. After the children got back on the bus to go home, we put on our work gloves and painted some restrooms, built a block retaining wall, installed hard wood ceiling planks, added a chair rail, used a grinder to make new wood look old, stained beams, repaired their power inverter, and built false beams for the classrooms. Two days of hard work until dark each day was worth every moment knowing that kids' lives that are being touched daily.
The Celebrate!
OCTOBER 2014
READ MORE: