World Mission Offering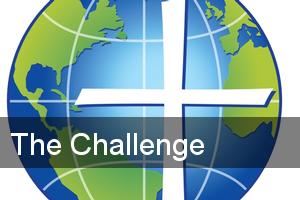 Pastor Rich
Transitioning Pastor
October 2014
It takes prayerful vision, planning and partnering to send the right missionary or development worker for the right task to be effective in meeting a country's spiritual needs. With SCFBC's help through the World Mission Offering, that's what International Ministries does—year after year—all over the world.
International Ministries (IM) partners and projects depend on the World Mission Offering to directly support the entire network of IM missionaries, staff, projects and partners in 70 countries around the world. Your gifts make all this possible.
This October we'll highlight the work of four IM missionary efforts:
Melinda Bates is a regional missionary with particular focus on issues of human trafficking in Central and South America.
Lauren Bethell provides advocacy and support for those caught in human slavery all around the world.
Glen and Rita Chapman train new pastors and their wives in the Democratic Republic of the Congo.
Kyle and Katrina Williams are preparing to partner with the Chapman's in their training work.
Ask God to tell you how much you can give to this great effort. Rise to the challenge and make a difference by giving generously to the World Mission Offering.
The Celebrate!
OCTOBER 2014
READ MORE: