Pastoral Search Committee Progress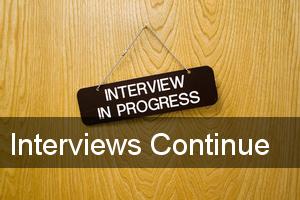 Andrew Wong
Pastoral Search Committee Chairman
December 2014
In November, the Pastoral Search Team conducted interviews with the references for two candidates. A total of nine different interviews were conducted by the team, with the result of the these interviews positive. We are now intending to interview the candidates and are in the process for scheduling those interviews.
We continue to covet your prayers throughout this process and thank you for your support. The busy season has come upon us, and we seek your prayer for not only our team and church, but the candidates that we have right now as well.
As always, if you have any questions or comments about where the search process is, do not hesitate to contact any of us. You may be the voice of God that we need to hear!
The Pastoral Search Team
Jerri Cooper, Gary Dong, Jonathan Fung,
Greg Robbins, Lisa Robinson, Laurence T, Andrew Wong
The Celebrate!
DECEMBER 2014
READ MORE: