New Sermon Series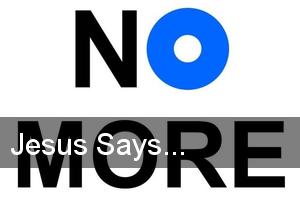 Pastor Rich
Transitioning Pastor
January 2015
Major sports and TV figures have recently been using the media taking a stand opposing domestic violence against women. It's appropriate and past due. Violence against another human being should not be tolerated.
Where did Jesus do the same? Where did Jesus say, "No more?" Throughout His earthly ministry our Lord made many such statements not just by what He said but by what He did. By His life choices He demonstrated to us the heart/mind/will of the Father God. Today He calls on each of His modern-day disciples to do the same.
As we open 2015 we'll look into this timely issue. Topics for the messages will include:
No more barriers
No more ignoring
No more legalism
No more judgment
No more second-class citizens
No more death
See you in worship!

The Celebrate!
JANUARY 2015
READ MORE: