Pastoral Search Committee Progress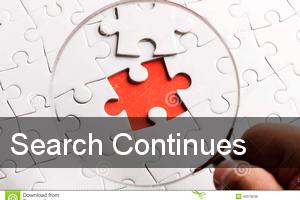 Andrew Wong
Pastoral Search Committee Chairman
April 2015
In March, we continued vetting the current slate of candidates that Dr. Hoyt provided for us as well as the self-nominated candidates received by our job postings to the Growing Healthy Churches and American Baptist Churches websites. We conducted another interview with a candidate and are prayerfully deliberating whether to continue on with this candidate.
Also, we have had encounters/discussions recently where the search process was unclear to many, so to update everyone, we thought it best to include further discussion here. In July of last year, we presented the process in the form of a flow chart which is shown below. We are currently in the middle of the process items, shown in green, specifically receiving and vetting candidates, including interviewing them.
Once the search committee discerns that the right candidate has been found, we will recommend the candidate to the Board. The Board will then deliberate and, if the Lord leads them, will endorse the candidate. That will then lead to a time of candidating, when the candidate and his/her family will meet with church staff and lay leadership, culminating in him/her preaching on the following Sunday. Immediately following that worship service, all voting members of the congregation will be asked to stay for a special business meeting to vote yes or no for the candidate.
Please continue to pray throughout this process for unity of the search team as well as a sense of the Holy Spirit's leading as we look at these new candidates.
As always, if you have any questions or comments about where the search process is, do not hesitate to contact any of us. You may be the voice of God that we need to hear!
The Pastoral Search Team
Jerri Cooper, Gary Dong, Jonathan Fung, Greg Robbins, Lisa Robinson, Larry Trigg, Andrew Wong