A Film Not to Miss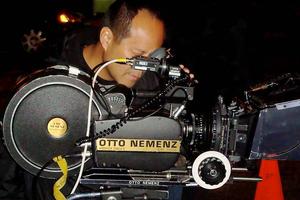 Jenny Gregg
Director of Discipleship
May 2015
On Tuesday, May 12, at 7:00pm Hark, a short film created by our own Jonathan Fung, will be shown at Santa Clara City Library. This is a wonderful opportunity to invite your friends and family to see the film in a non-church setting and to participate in a Q and A session with Jonathan afterward. Human trafficking is a frightening reality in our world (and in the Silicon Valley)—what a great opportunity to learn more about what we can do to make a difference.

Accepted into film festivals around the world, Hark is an award winning film about a man who is confronted with a moral dilemma to save his own life or risk the life of another. The story draws attention to the harsh reality of human trafficking and shines light where there is darkness.
For more information about this event go to the Santa Clara City Library website.
For more information about Hark go to Harkthemovie.com
---
The Celebrate! - MAY 2015
READ MORE: