Children's Ministry Update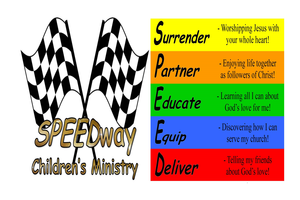 Susi Reaves
Interim Director of SPEEDway Children's Ministry
May 2015
FAMILY WORSHIP SUNDAY
At SPEEDway on Sunday mornings, our children have been learning more of what worship involves and on May 31 st the K-5th graders will be joining in worship at "big church" with their parents.This will be an exciting day for our kids to share in the worship service with their church family.
SUMMER PLANS
Summer presents the special time to do something different for our SPEEDway kids.Our Preschoolers will be having a series of VeggieTale lessons, enjoying the antics of Bob the Tomato, Larry the Cucumber and the rest of the VeggieTale gang. Our K-5 th graders will be having a 'Rocky Summer High' as they prepare to present a musical called "Praise Rocks". There will be special lessons and activities on the subject of rocks each week as the kids learn the music and prepare their props and sets for the musical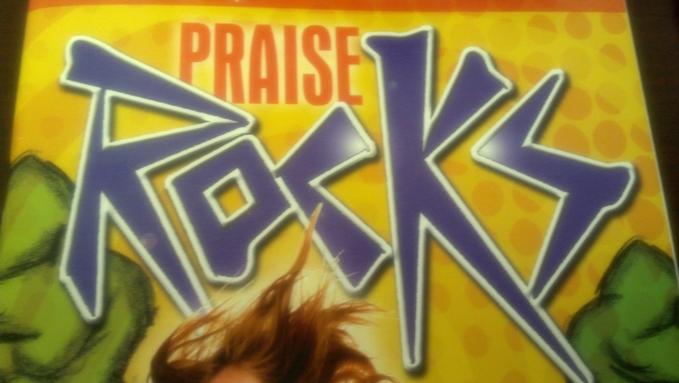 presentation. Interested in helping out during some Sundays this summer? Help is needed by those who can help teach the kids their songs, teach them their choreography movements, work with the actors to learn their lines, help the kids create the sets and props, supervise play and snack time. This is a great time to give some of our regular children's ministry team a break for the summer as they prepare for the new ministry year. Pray about your possible involvement with our kids and contact Susi Reaves for more information.
ROOM UPGRADES
The Preschool Room recently got a facelift. The Kids Worship area (Fireside Room) has also had some upgrades. And the Nursery renovation continues. See the Facilities article in this Celebrate for more information. Thanks to Jun Lagmay and Jerry Cintas and the Preschool Teaching Team for all their volunteer work to make these upgrades possible!
TEAM HIGHLIGHTS
There are so many 'behind the scenes' ministries at SPEEDway. One of the least visible, yet most important is the Conservation Team that keeps in touch with absentees and first timers. Melinda Lutz and Caron Thor join Conservation Team Leader Sofia Vega to send out postcards on a weekly basis to welcome newcomers and let those who are missing know they are important at SPEEDway.
Another behind the scenes team is the Décor Team led by Mindy Shing. This team ensures that the Kids Worship area looks welcoming and up-to-date. Eileen Flores and Linda Sweet are working with Mindy to create a special place when the room is renovated in 2016.
The Celebrate!
MAY 2015
READ MORE: