Parent As Coach Seminar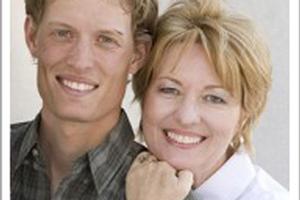 Susi Reaves
Interim Director of SPEEDway Children's Ministry
May 2015
MARK YOUR CALENDAR
- MAY 30th 9 am - 4 pm
Fearful of losing control? Afraid of your kids' exposure to violence and frightening influences on TV, the Internet, cell phones and video games? What about their day-to-day life with bullying and cyber-bullying, drugs, alcohol, crazy stuff all around us? Concerned about depression and suicide? Are your kids overwhelmed with academic pressure and rebelling? Is your whole family life out of balance? You'd best be concerned because our world if FULL of terrifying people, influence, events, ideas…"if you are not afraid…you are not paying attention."
"Parent as Coach" is a one day seminar for parents of teens and anyone who cares about kids and families. It is at time gut-wrenching, heart-warming, down-to-earth and as real as it gets...hopeful, positive, validating and practical…always engaging, highly interactive and educational as well as inspirational.
Parent and Teen Coach Diana Sterling will be at Santa Clara First Baptist for an all-day seminar on Saturday, May 30th. Lunch and snacks are included in the registration fee.
Preregistration before May 20th is only $20 per family unit.
Preregistration May 20th-29th is $30 per family unit.
Registration the day of the event is $40 per family unit.
LEARN HOW TO:
Get connected and stay connected in scary and turbulent times.
Take a STAND for your teen, your family and yourself in an empowering way for all.
Lead your kids to make good decisions, learn and live their values and morals, put their faith
into action
Mitigate serious problems and concerns kids are facing today by using powerful new practical
tools
Get your kids to accept responsibility for their chores, homework and activities
Create an atmosphere of lasting mutual respect so your kids WANT to listen and talk to you!
To register, contact Trudy Kroll at 408-241-7635 or email office@scfbc.org.
The Celebrate!
MAY 2015
READ MORE: