Pastoral Search Committee Progress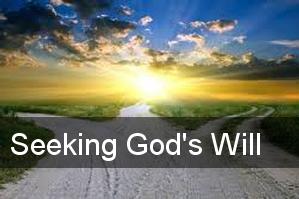 Andrew Wong
Pastoral Search Committee Chairman
May 2015
In April the Pastoral Search Team continued working through the slate of candidates submitted via Dr. Hoyt and through our web postings. Two more interviews were conducted with potential candidates. At the same time we continue to solicit additional candidates while earnestly praying God's will with the ones we currently have. We also continue to work with the Board informing them of where we are in the process and soliciting feedback on issues as they arise.
At the same time, we as the search committee have decided to enter a time of fasting as we are getting deeper into the process. Through this time of fasting we are seeking God's will for our next pastor.
Please continue to pray throughout this process for unity of the search team as well as a sense of the Holy Spirit's leading as we look at these new candidates.
As always, if you have any questions or comments about where the search process is do not hesitate to contact any of us. You may be the voice of God that we need to hear!
The Pastoral Search Team
Jerri Cooper, Gary Dong, Jonathan Fung, Greg Robbins, Lisa Robinson, Larry Trigg, Andrew Wong
The Celebrate!
MAY 2015
READ MORE: