The Youth Did What??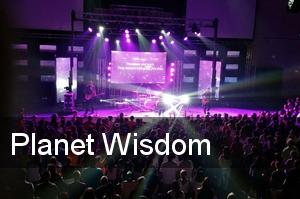 Youth Staff
May 2015
In April the youth participated in an Extreme Easter Egg hunt, hunting for eggs hidden on the entire church campus. Inside the eggs were raffle tickets for awesome prizes ranging from gift cards all the way to a new smartwatch. Kevin Prather walked away with the smartwatch grand prize. Also in April we went to Planet Wisdom (pictured below) where youth were challenged to share "Your Story So Far". We got to see the Skit Guys again, enjoyed awesome worship, and most importantly, drew closer to God.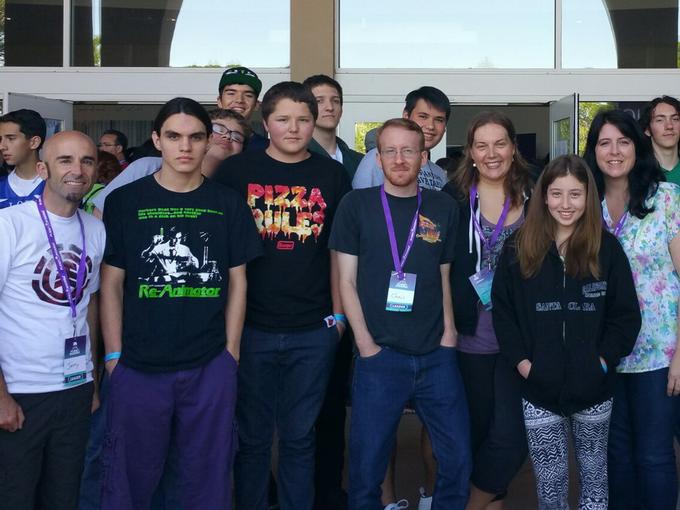 The youth meet on Sundays at 9:15am and on Wednesdays at 6:30pm. We are currently continuing our series on E100 with lessons from both the Old Testament and the New Testament.
SEMINAR FOR PARENTS OF TEENS
Attention parents...Especially those of you who have pre-teens and teenagers living in your home! Fearful of losing control? Afraid of your kids exposure to violence and frightening influences on TV, the internet, cell phones and video games? What about their day to day life with bullying and cyber-bullying, drugs, alcohol, crazy stuff all around us? Concerned about depression and suicide? Are your kids overwhelmed with academic pressure and rebelling? Is your whole family life out of balance? You best be concerned because our world is FULL of terrifying people, influence, events, ideas…. "if you are not afraid…you are not paying attention."
Santa Clara First Baptist will have the amazing opportunity to host Parent and Teen Coach Diana Sterling as she presents her "Parent as Coach" all-day seminar on Saturday, May 30th.
Here are some recommendations from previous participants:
"The insights and tools that Diana and Bill share in their seminars are rich, powerful and surprisingly simple. And when embraced, they promise to help you be the person and the parent that you want to be." Dr. Geoffrey Hsu, Missions Pastor, San Diego, California
"Diana and Bill provide solutions! RUN – do not walk...to this life and TEEN as well as CHILD transforming seminar!" Frederick Marx, Academy Award Nominee Hoop Dreams
Save the day and register at Parenting Seminar Registration. This is a special event that you will not want to miss and a great opportunity to invite other parents experiencing life with teens. For more information about the Parent As Coach Approach, check out Diana's website at http://dianasterling.com/seminars-for-parents/.
Youth Staff: Mark, Kirsten, Matt, Kim, Jerry, Andrew, Mary and Danijela.
Upcoming EVENTS
May 17 - Youth Hike after Sunday Grill
May 23 - DO Homeless Outreach
May 30 - "Parent as Coach" Seminar
More Events at scfbc.org/reflect
The Celebrate!
MAY 2015
READ MORE: