Campus Improvements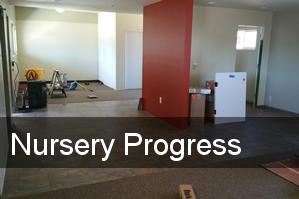 Jerry Cintas
Facilities Director
June 2015
Nursery Status
The nursery remodel continues with lights, tile and carpet now installed. Jun Lagmay spent many days painting the walls and ceiling and it looks so much nicer with color in the room. We are still waiting for the custom cabinets to be built and have been working on minor finishes in the mean time. Stop by after the worship service sometime to check out the progress.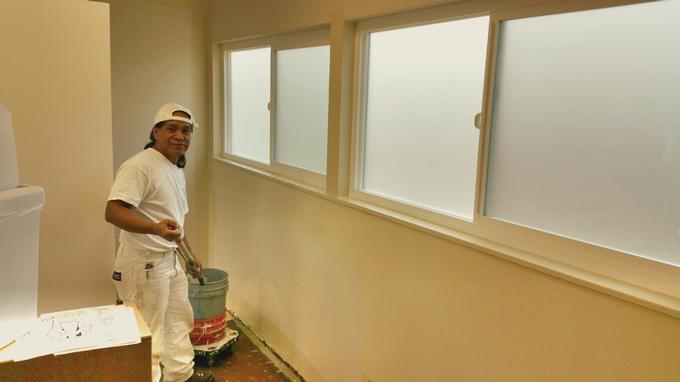 Air Conditioning Project
The Nursery, Preschool and K/1 Classrooms will have new Air Conditioning/Heaters installed in June. These rooms get very hot in the summer, and air conditioning for those rooms has been one of the most requested improvements for the last 60 years.
Lloyd Darknell
installed all the electrical conduits and power on the back side of the building in preparation for the new units to be installed. We can't wait for the final installation!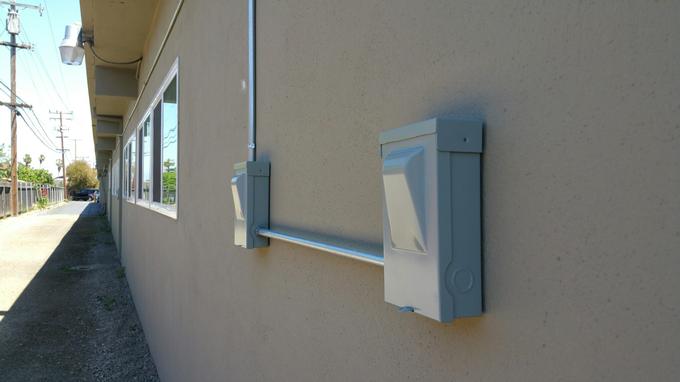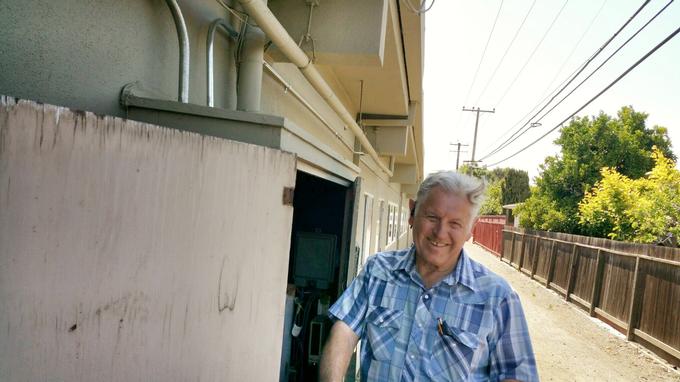 Sanctuary Alarmed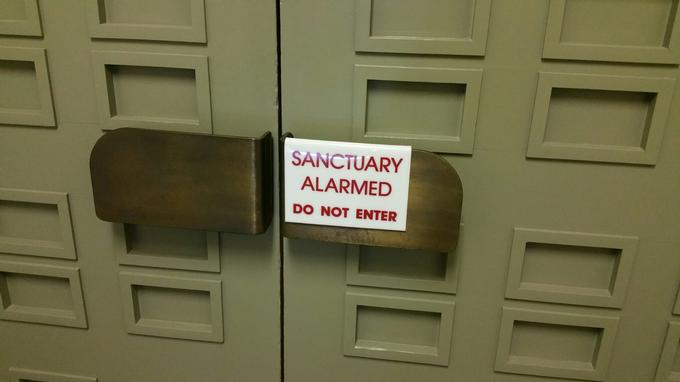 New removable signs have been installed on the three main inner door entrances to the sanctuary. They warn "Sanctuary Alarmed. Do Not Enter." If you see this sign on a door, do not open the doors into the sanctuary. These signs apply only to the sanctuary; the lobby and the restrooms are not alarmed and available for use by groups during the week.