Library Corner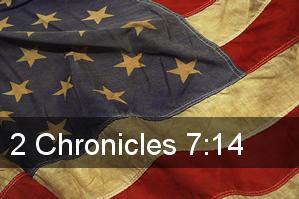 Allison Fung
June 2015
Memorial Day weekend has come, which means summer has officially begun. And what's summer without a good summer reading list? So start your summer off with a visit to the SCFBC Library.
Summer is a time for road trips, ice cream trucks, beaches and the 4th of July. This month's reading list is comprised of inspiring books and movies that celebrate America's independence and freedoms, and remind us of the hope and promises our nation was founded upon.
MOVIES

When sentenced to community service at a local veterans' home, a teenager begins to understand the profound meaning of loyalty and freedom in The Pledge.
In Last Ounce of Courage, a boy is threatened with suspension for bringing a Bible to school. His grandfather then takes a stand for freedom and the Constitution.
In conjunction with Billy Graham's book, The Reason for My Hope, Billy Graham seeks to empower America to turn back to Christ in My Hope America.

BOOKS



In America the Beautiful, Dr. Ben Carson helps us learn from our past in order to chart a better course for our future, and reclaim what made America great.
National prayer leader and best-selling author Dutch Sheets challenges the American Church to remain watchful and in expectation of God in Praying for America.
Something is wrong in America, claims Tony Campolo, for "America has lost its soul". Wake Up America! encourages us to live out God's call for radical faith.
This Christian science-fiction novel takes readers on a journey into the destruction of America. Can Christians bring hope or is this The Beginning of Sorrows?
In the sequel to The Beginning of Sorrows, Fallen Stars, Bitter Waters opens new ways of thinking abut what the end-times will be like and what they will mean to believers.
Land of the Free. Home of the Brave. Sweet Land of Liberty. These lyrics reflected Our Hopes, Our Dreams, but somewhere we lost our way, and it's time we got back on the right road.
BROWSE THE SCFBC LIBRARY FROM HOME OR ON THE GO
You can browse the library catalog online at http://www.scfbc.org/library.htm or directly from your Apple or Android device. Simply download the LibraryWorld Search app FREE from the Apple or Android AppStore.
Once downloaded, enter "SCFBC" in the Library Name field (no Password needed) and you're all set!